You might think that the fact that Friends has been on our televisions for 25 years and that you can literally turn your TV on at any time in the day and find it on some channel might be enough for obsessive fans of the show, but apparently it isn't as now it's coming to the cinema for the first time in this country.
Featured Image VIA 
The news has coincided with the 25th anniversary of the beloved sitcom with the announcement coming that three screenings of four episodes each will happen on December 8th, 11th and the 15th at Showcase cinemas all over the country. The first screening will feature The One Where Monica Gets a Roommate, The One With the Blackout, The One With the Birth, and The One Where Ross Finds Out, the second will show The One with the Prom Video, The One Where No One's Ready, The One the Morning After, and The One with the Embryos and final screening will have The One with Chandler in a Box, The One with Ross's Wedding Part 2, The One Where Everybody Finds Out, and The One Where Ross Got High on.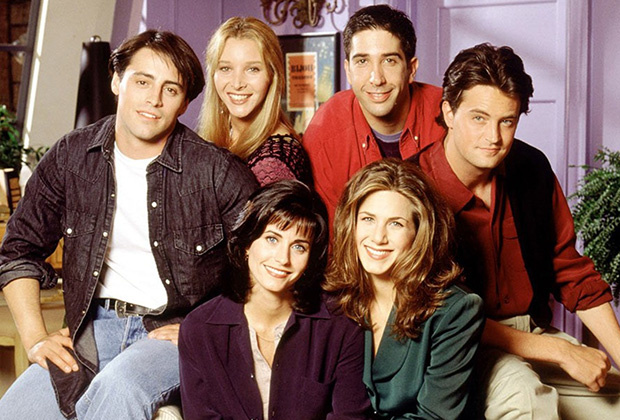 The bad news is that only six cinemas in the country are actually going to be playing this special features, so if you don't live anywhere near Derby, Coventry, Leicester, Leeds, Bristol or Bluewater (apparently somewhere near Dartford) then you might end up travelling kind of a long way to get your Friends on the big screen fix. But hey, if you absolutely love the show that much that you want to go and see episodes that you've seen multiple times on television at the cinema then that probably isn't going to be too much of an issue for you. Maybe make a weekend of it or something?
For more of the same, check out the Friends title sequence without any music. Very weird.