Apparently Frank Lampard was spotted doing some last minute Christmas shopping on Christmas Eve in the Poundland in Fulham, looking at toiletries.
He was nabbed by a guy called Elliot Gregory, who had the following to say and also took the snap you can see below:
I was on my way out when I spotted him. He didn't have that much stuff in his basket but he was having a browse.

I'm not sure what he bought or how much he spent, but he was standing next to that one aisle for a while.

He was with two little girls, who I think were his daughters. They were running around the other aisles.

Not that many people were paying attention to him. The shop wasn't empty and he's got quite a recognisable face.

I'm a big football fan. It was 100 per cent Frank Lampard.
What do you think?
Featured Image VIA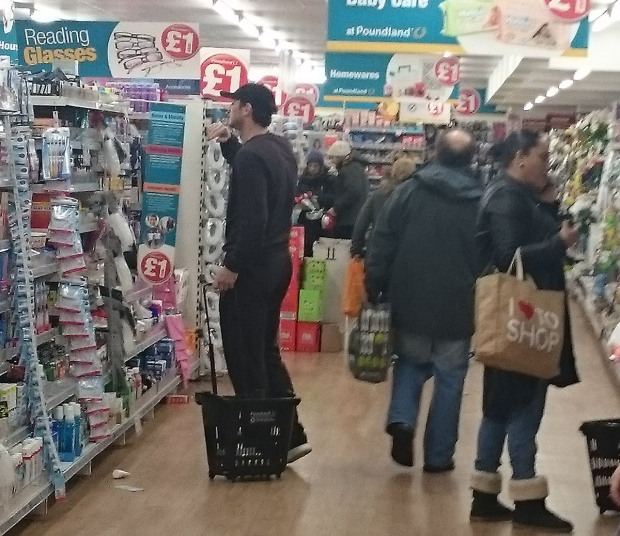 Image VIA  
Well, it does look like him although it's hardly the definitive proof that we would like. He is wearing a really lame baseball cap though and it's the kind of thing that you wouldn't be wearing at Christmas unless you were actively trying to conceal your identity. We also have Elliot's testimony, where he says he's 100% certain it was him, so there you go.
So the only question is why the hell does Frank Lampard have to spend so long shopping in Poundland?
Remember this video from back in 1996 when a West Ham fan told Harry Redknapp that Scott Canham was better then Frank Lampard. Who?