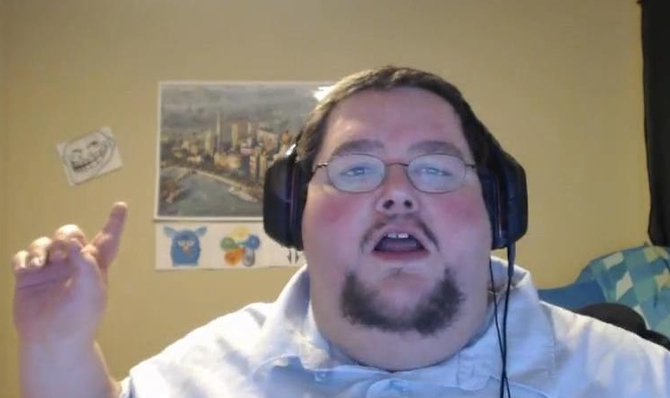 This week saw the release of the brand new Sim City game for the PC — a title that hopes to reboot the much-loved franchise with immersive town management gameplay and up-to-date graphics. Fans of the series had been anticipating the new game for nearly six years, so naturally there was a huge hype surrounding the midnight launch, which was unfortunately fraught with massive technical issues.
☛  Read This Next: Sony Announces PlayStation 4
Firstly, the game requires an internet connection to play, and due to the exceptionally high demand at launch, the servers got all fucked up and overloaded, leaving many people unable to play the game they had just paid for. Adding to the server issues, users were unable to pre-load the game before release, as developers Maxis and publishers Electronic Arts assured customers that they would be able to handle the traffic on the big day. It turns out they were unable to handle the traffic on the big day, and the long-awaited launch was a total mess, leaving many eager fans disappointed — none more so than Francis.
Francis is a huge Sim City fan (he paid $180 for a poster), and was one of the ones affected by the technical guff. To say that Francis was dissatisfied is a colossal understatement, and so in between trying to get the game to work (and drinking a frankly insane amount of Mountain Dew) Francis filmed a video to vent his frustrations.
☛ Check This Out Next: Fat Kid Cries Over New GTAV Release Date
Things escalate rather quickly, and what starts out as a little video update soon descends into a swearing, screaming, sweaty mess, with Francis jumping up and down in his seat, waving his arms around, and tearing posters off the wall. While there's a real sadness in the fact that he is genuinely excited about the game and all its cool new features, the video serves as cold hard evidence that there is seldom anything funnier than someone getting really, really angry.
My favourite part is at the end, when Francis finally calms down enough to talk, and it's unclear whether his final thoughts are aimed at the game developers or at himself — "Get your life together, man." Of course, this could probably be some fake trolling but it's still pretty funny to laugh at, although it would obviously be better if it was real.
☛ If You Missed The Original Return Of Sim City: Here's The Lowdown On Sim City 2013
[yframe url='http://www.youtube.com/watch?v=H9VClRhU404′]