We wrote about how a four day swinging festival was going ahead in Lincolnshire over last weekend despite COVID restrictions still being in place and questioned how those attending were going to be able to safely participate, but it turns out that this wasn't the only problem facing the festival.
Images VIA
Local newspaper The Lincolnite (yes really) is reporting that several residents were complaining about how noisy the festival was throughout the weekend, saying that loud music kept them up until the early hours of the morning. I wonder if that was anything to do with the much hyped Linkin Park tribute band that were set to appear?
Anyway, here's what one of them – who wasn't actually that annoyed about it – said to the paper: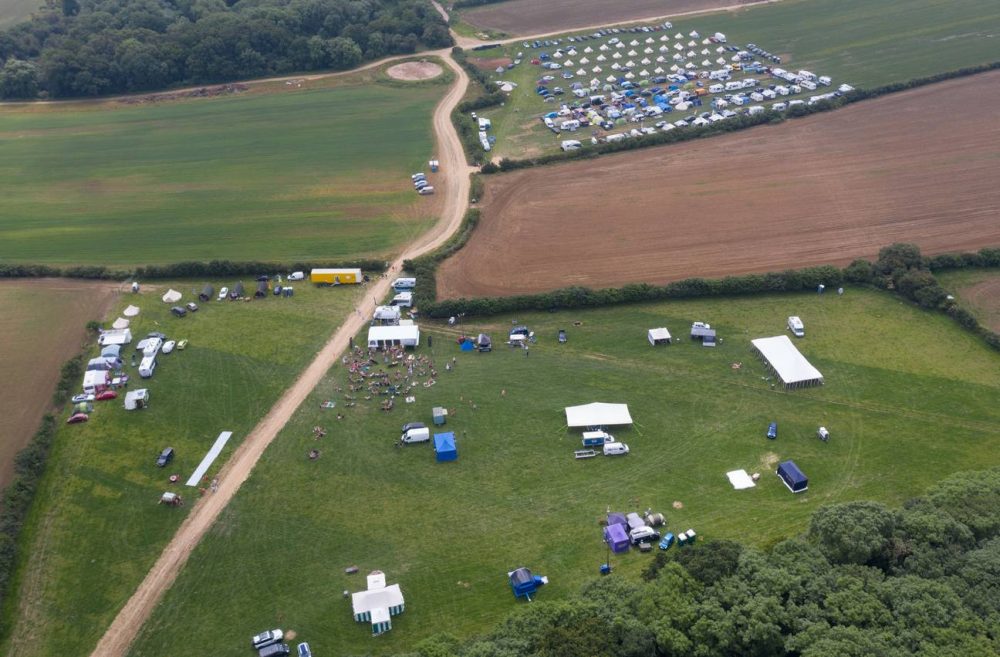 We were up North for a wedding so I had a dog sitter in and one of the neighbours rang me and said 'what's going on at your house? What are you doing?' but it wasn't us.

We came home from our wedding and slept through it because I think the sound travels differently.

I was a bit concerned it would cause the dogs to be anxious but it wasn't like the thud, thud, thud when they had the rave at Ropsley.

I giggled but I wasn't affected by it – I find it hilarious.

I would be the first to call the police if it was disturbing me but if it floats their boat then let them get on with it because we've been through such a terrible time.
What a great attitude to have. Sadly, not everyone in the vicinity was happy about it as the police reported that there were at least a dozen noise complaints that night. Weirdly though, it doesn't sound like they went over there and shut it down or anything? Maybe they were enjoying 'In The End' too much.
For more of the same, check out when this swingers convention turned into a COVID superspreader event. Can't say it wasn't obvious.