A woman who was once labelled 'the world's fattest' has sadly passed away after being admitted to hospital with heart disease.
Images VIA
37-year-old Eman Abdul Atti passed away at 4.35 am this morning at Burjeel Hospital, Abu Dhabi as a result of kidney failure combined with heart disease. She apparently had once weighed 1,100lbs and this weight was blamed on a thyroid condition.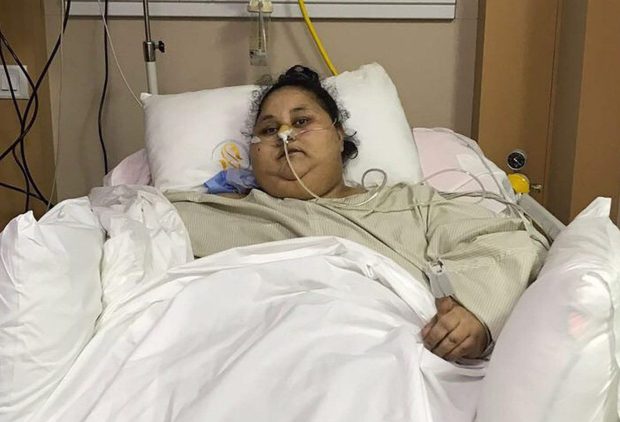 Atti was attempting to lose weight after having a gastric band fitted in Delhi, but the doctors there refused to care for her after the operation so her family moved her to Dubai instead. She had already dropped 600lbs and had set a target weight of 15 stone. She planned to tour schools talking about her weight problems, but unfortunately it was too late and the damage had already been done. RIP.
For more of the same, check out this morbidly obese woman whose fantasy is to be so fat that she can't move. Seriously.