It's often said that retired footballers don't really know what to do with their time when it comes to hanging up their boots, but I can tell you right now that walking around the streets and wanking over mothers and their daughters is definitely not the best use of it.
Featured Image VIA
Unfortunately this is what former Crystal Palace striker Neil Shipperley has decided to spend his time doing recently, making those lofty days of scoring seven goals for Southampton one season – and finishing as their top scorer – seem like a memory far more distant than it actually is. There's not even ny denying the offence either, as he's been found guilty in a court of law of committing it as well. Oh dear.
Shipperley was driving a van in Hillingdon, west London on the 17th of September earlier this year, when he drove it up to a woman and her 16 year old daughter, looking as though he was letting them cross the road. Sadly though, he instead had his hand on his penis, staring directly at them.
The pair proceeded to walk away from the van, but Shipperley then continued to follow them whilst holding his penis. The mother read the following impact statement in Uxbridge Magistrates' Court: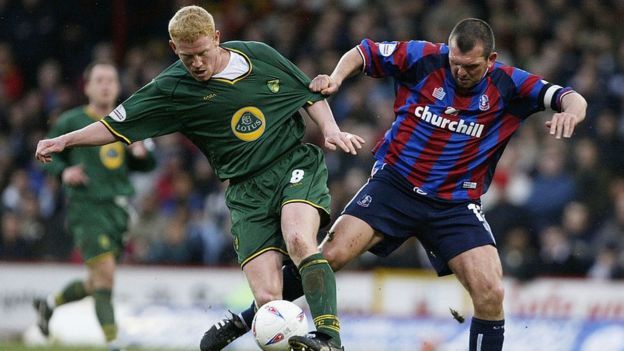 Some people may see flashers as pests or a nuisance to society. My view of Neil Shipperley is as a predator. His aim was to intimidate us, to violate us, to shock us and to scare us.
Certainly sounds like it doesn't it? Or that he's just a dirty pervert at least?
Shipperley's lawyer Sarah O'Kane has presented a different view of the former football star though, saying that his actions on this day were the culmination of a number of personal issues including the death of his father, gambling problems and debt. She even had the gall to paint it as a 'cry for help', saying that Shipperley had expressed shame and remorse for his actions that day.
Unbelievably, the sob story worked and Shipperley has been sentenced to 20 days of rehabilitation, completing 120 hours' unpaid work as well as paying a £90 victim surcharge, £85 in costs and £200 in compensation. Seems kinda soft war what he did though hey?
In all seriousness, the effect of retirement on professional footballers and the depression that can possibly follow has been detailed profusely in the past and this is just another example of the fate that can befall him. Not sure if it should give him essentially a free pass for sex crimes though? Saying?
For more of the same, check out what happens when you get caught masturbating publicly on a New York City subway. Don't wanna mess with that.