If you cast your mind back a few seasons and have above average footballing knowledge, then you might remember a pretty big looking lad who played up front for Blackburn in their relegation season named David Goodwillie, who was positively shite for them and probably one of the main reasons they ended up getting relegated.
Featured Image VIA
It turns out that the reason that he turned out to be so crap at football may have been because of off the field troubles though, as he's just been found guilty of raping a single mother of one alongside his former Dundee teammate David Roberts back in 2011. The woman claimed she was raped by the two men at her flat after a night out in Armadale, West Lothian, but both of them insisted that she had consented.
After examining the case and not prosecuting, Lord Armstrong decided that the two had indeed raped the woman as she was completely off her face the last time anyone saw her:
Having carefully examined and scrutinised the whole evidence in the case, I find the evidence of the pursuer to be cogent, persuasive and compelling.

In the result, therefore, I find that in the early hours of Sunday January 2, 2011, both defenders took advantage of the pursuer when she was vulnerable through an excessive intake of alcohol and, because her cognitive functioning and decision-making processes were so impaired, was incapable of giving meaningful consent; and that they each raped her.

Neither Goodwillie or Robertson were credible or reliable on the issue of whether they had a reasonable or honest belief that she was consenting.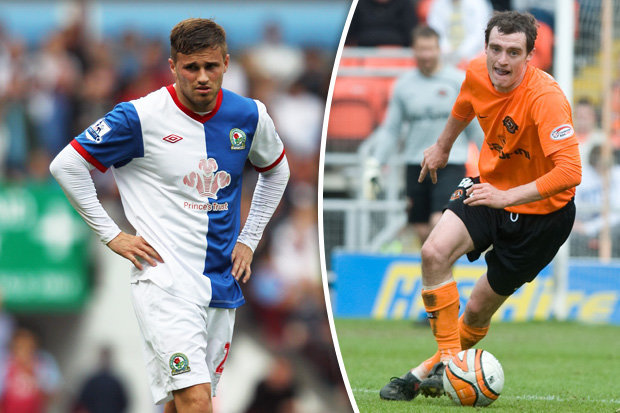 I don't agree that the woman wasn't particularly affected by alcohol and was no more drunk than anyone else in the company they had been in that night.

Gayle McGregor – a security employee working at the club the three visited that night said the following: "She wasn't in control of herself. Her eyes were rolling in her head. She couldn't stand up straight. She couldn't speak to me properly."

It's clear therefore that the two gentlemen took advantage of her. The mere fact of sexual attraction does not preclude rape.
Well, I can't say I don't agree with that. It does sound like this woman was completely wasted, but both men are adamant that they didn't take advantage of her. Unfortunately there's no real way to know the actual truth about what happened so we'll just have to take the judge's word for it.
The woman is set to be awarded £100,000 combined from both defendants. Not sure how Goodwillie will be able to pay that now he's playing for League Two Plymouth.
For more Premier league stars doing the absolute dumbest things possible, check out this guy who got caught wiping his butt with £20 notes. Stupid.