Remember Doug Richard? He was one of the original Dragons on the BBC's Dragons' Den alongside Peter Jones and Duncan Bannatyne in the first two series. He left the show after not making any investments in the entire second series, which is poor form for a multi-millionaire really.
Featured Image VIA
Speaking of poor form, the US-born 57 year old, who founded School for Startups, a company that provides training for wannabe entrepreneurs, has now been charged with sexually assaulting a 13 year old child.
Richard was also involved in advisory work for the Conservative party back in 2008, when David Cameron asked him to compile policy guidelines on support for small businesses. He also received an honorary Queen's Award for Enterprise Promotion in 2006 and an honorary doctorate in business from Plymouth uni in 2013.
The former Dragon is charged with three counts of sexual activity with a child and one count of causing or inciting a child to engage in sexual activity, with the offences occurring on 2nd January this year.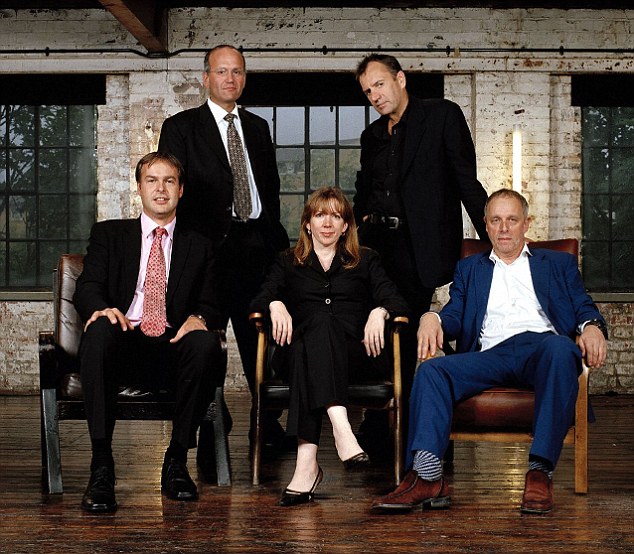 Image VIA
Richard, who is a father of 3, says:
I absolutely deny the charges against me and will contest this matter in court.
Whereas Caroline Hughes, a CPS London lawyer, says:
We have carefully considered the evidence gathered by City of London police in relation to Douglas Richard, 57, who was arrested on 5 January this year. Having completed our review, we have concluded that there is sufficient evidence and it is in the public interest for Douglas Richard to be charged.
In an interview last year, Richard said British people were "polite to a fault". Maybe he'll see a different side to them by the time this is all taken of though.
Alternatively maybe Duncan Bannatyne can offer someone £50K to go after him, the way he did on Twitter after someone threatened to kidnap his daughter.