Former Dragon's Den star Dough Richard has been accused of paying a 13 year old schoolgirl to be his sex slave.
He allegedly spanked her until her butt was red and sore and then had sex with her. Richard has been accused of three counts of sexual activity with a child, one of causing or inciting a child to engage in sexual activity, and a charge of paying for sexual services.
He denies all of the charges, claiming that he thought that the girl was 16 and that the money he gave her wasn't for sex but for travel expenses to get her from Norwich to London. Given the fact that he gave her £480 to make that journey though I don't think he's got a leg to stand on because there's no way that trip costs that much.
Richard met the girl on a website called Seeking Arrangements, where he listed himself as a 'sugar daddy' which isn't creepy at all. The two then hit it off and sent each other a bunch of dirty text messages including one where Richard said he wanted to 'paddle her arse until it's bright red'. Classy.
The girl then travelled down to London with a 15 year old friend and went to a rented house. They apparently both told Richard that they were over 16. He tried to get with the other girl too but she wasn't interested and just waited in the lounge whilst her mate and Richard got down to business.  She said she could hear the bed rocking.
Images VIA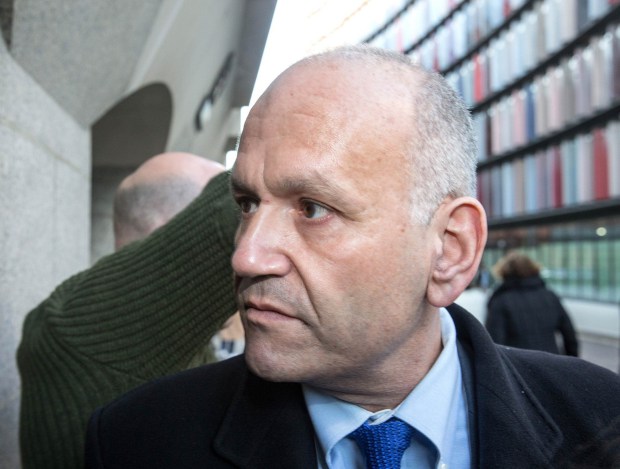 The police got involved when her mother noticed a deposit from a Paypal account in her bank account. She was then examined by police who determined that she had an injury that could have been caused by aggressive sex. They then bought Richard in.
The trial is expected to last for the next four days. To be fair to Richard – even though his behaviour is pretty icky – if the girl actually did tell him he was 16 then it sounds like he's been stitched up slightly – but the whole thing is still completely messed up. I suppose the case will probably rest on whether or not she says that in any of their communications.
You would expect him to get off too because it seems like the rich always manage to get off on technicalities. I suppose we'll have to wait and see though.