Over the last 12 months, with people being furloughed and struggling financially during the pandemic, one platform has consistently provided a means for women in particular to line their pockets – OnlyFans.
Just ask former British policewoman Charlotte Rose, 27, who is now making up to £150,000 a month sharing X-rated photos of herself on the subscription-based site.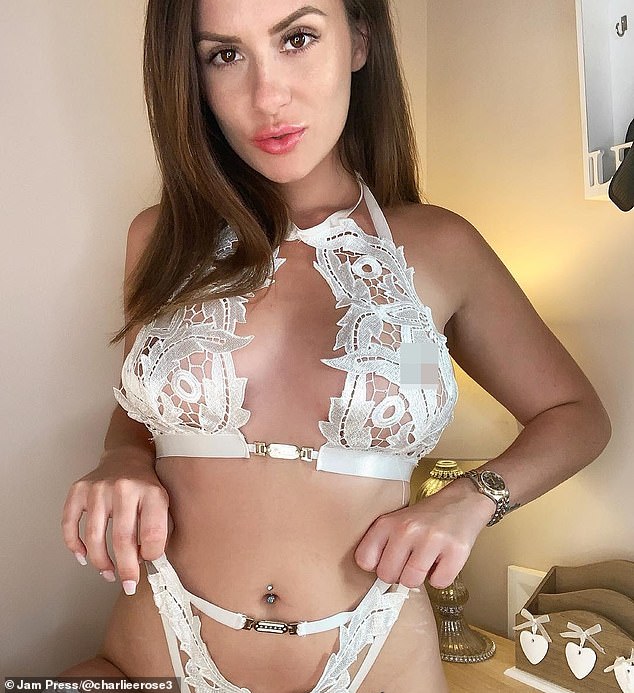 Obviously, it's not as easy as just signing up to the site – you also have to put the work in and make some sacrifices, as Essex girl Charlotte explained.
I'll go out maybe once every six months for a night with the girls, and for the odd dinner, but otherwise I'm at home hustling.

Usually I work 14-16 hours a day, and even if I'm on holiday I'll do between four and six hours to make sure there is always new content up.

I can't remember the last day I had off.
In fact, Officer Charlotte reckons she's found the secret to maximizing OnlyFans profit, so take notes:
Everyone assumes OnlyFans is just porn – which I have nothing against, but personally I don't do that level of content.

My page is very tame but it works because I'm niche. So many pages are hardcore but I won't do that. I like my page to be different.

I'll role-play and talk to the camera as if it's a guy and cover some fantasies, but it's mostly me talking to them.
Hmm, very interesting. Always leave them wanting more. Sounds like Officer Charlotte has it all figured out in her new pandemic-proof line of work. Which she much prefers from her previous role as a police dog handler in Australia, which she found was too 'male-dominated'. And more importantly – didn't pay her between £115,000 – £150,000 a month.
Indeed, £25,000 – £40,000 year to go around fighting crime in a police uniform all day, or £1.3 million to take pics and share them on the internet? Seems a no-brainer to me. Go Charlotte Go!
View this post on Instagram
View this post on Instagram
View this post on Instagram
View this post on Instagram
View this post on Instagram
For the millionaire who is suing his ex-girlfriend after she tricked him into believing she was a legitimate fashion model, when really she was just using his mansion for her OnlyFans, click HERE.