Megadeveloper Harry Macklowe may have just pulled off the most spiteful and trollific billionaire power move in history.
Featured Image VIA
The 82-year-old is celebrating his wedding day with a massive 42-foot-tall message to everyone in Manhattan, which includes his ex-wife Linda Macklowe, that he's in love with new wife Patricia Landeau. What's more he got to keep their condo which was hotly contested in their divorce proceedings.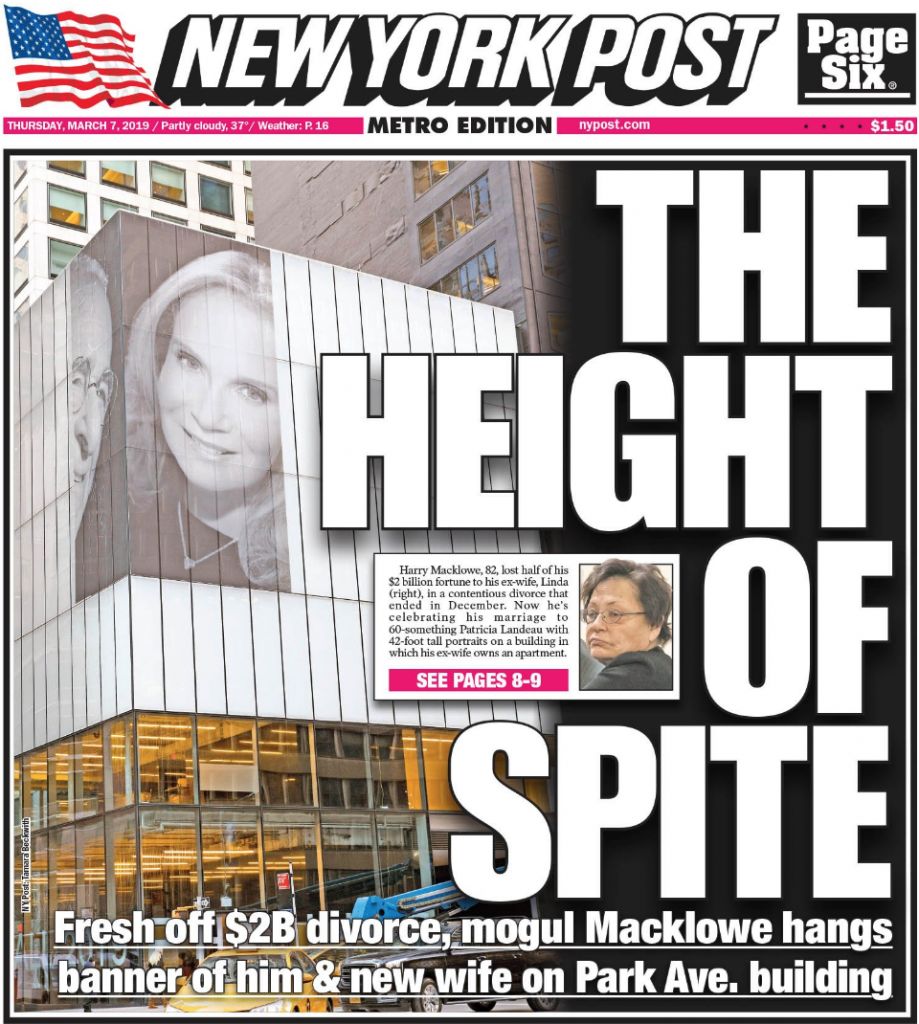 In fact the giant mural is on the side of said building at 432 Park Avenue, guaranteed to trigger his ex-wife into oblivion anytime she sees it.
Harry told the NY Post:
Our smiling faces will be on a building that I built — and I am proud of my wife, my life, my friends and colleagues.

It gives me a great thrill to share this moment of joy and happiness.
Harry and Patricia will have their reception in the space after marrying this week – guessing Linda isn't invited.
There's also this gem from the NY Post's story:
The Macklowe divorce — after 58 years of marriage — was so bitter that at one point, the developer boasted of offering Linda half his $2 billion fortune just to go away.

During breaks in the divorce court proceedings, he regaled reporters with a string of "Take my wife — please"-style jokes in a courthouse hallway.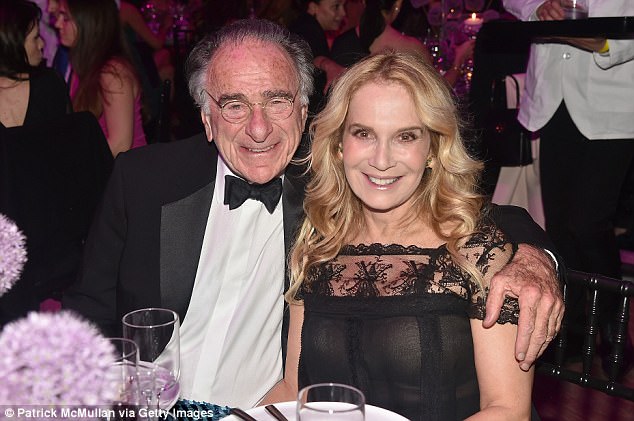 Imagine despising your ex-wife so much that you put up a humongous image of yourself smiling happily alongside your new wife (20 years younger than the ex-wife) for everyone to see. It's just so spiteful and vengeful that you almost have to respect it.
I mean he literally offered her half his fortune – $1 billion – to just go away and leave him alone, and that was after 58 years of marriage! I don't know if Linda is going to come back with a revenge move of her own but it's definitely going to take something big to outdo Mr. Macklowe. 
For the guy who trolled his ex-wife by buying the house next to her and erecting a massive middle finger outside, click HERE.