A rapist footballer has been sacked less than 24 hours after scoring a hat-trick on his debut for a non-league club.
The unfortunately-named David Goodwillie signed for Radcliff FC in the Northern Premier League but the club quickly released him following backlash from its fans. Radcliffe FC – who play in the fourth tier of English football – conceded the signing was a 'significant misstep.'
As per Metro, Goodwillie, 33, was accused of rape in 2011 but never faced a criminal trial due to prosecutors stating there wasn't enough evidence. However the victim took civil action against Goodwillie in 2016 (the first of its kind in Scotland), and he and his co-accused were made to pay the woman £100,000 after the judge ruled they had raped her.
Since then, it sounds like Goodwillie has been going from club to club and getting switfly axed following backlash from fans and local media and politicians. He did find a home at Scottish League Two side Clyde for a few seasons though, where it seems he did more than OK: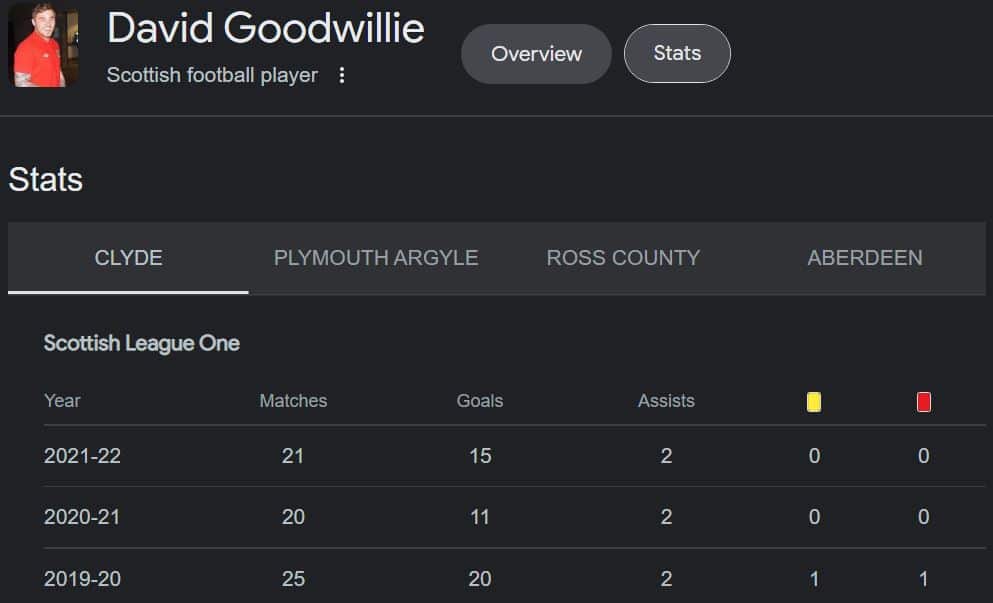 So it's no wonder Radcliff FC wanted to sign him, and they must've been pretty pleased with his debut hat-trick as well, but the fact this guy raped a girl and also has convictions for assault in 2008, 2009 and 2012, didn't sit well with their fan base who made their voices heard.
The club said in a statement:
'As a club we have always been about second chances and have been a part of many players' and staff members' rehabilitation along that journey, we've always given people a chance to improve their life and found support in this endeavour.

'When the club was presented with David Goodwillie that same logic was applied, but in this case it's clear that was a significant misstep and our due diligence should have been of a much higher standard.

'We can vouch for all the people at the club involved in this signing did so out of the desire to do a good thing for an individual with an admittedly tainted past as we have done so successfully before but this was a bridge too far.

'This move came about very quickly, with clearance only granted extremely late leaving us in a position where our media volunteers were unable to release details prior to team sheets being produced – while regrettable this was also unavoidable.

'From the board down to the management team, who we backed, and have always backed on playing decisions – it's clear that as a whole we got this wrong. The focus was misplaced and as a growing community club we realise that our impacts are also more widely felt too.

'We have always strived to be a source of pride to our town with good and honest intentions, and we think we have made a significant positive impact for our town over the last six years both on and off the field and we sincerely apologise to everyone connected with the club and the community – this is a mistake that will never happen again.'
Seems fair enough really – no one wants to cheer for a rapist footballer, do they? Oh, wait…