Rumours of the billion dollar fight between Conor McGregor and Floyd Mayweather continue to circulate, despite many in the industry saying that it will never happen for multiple different reasons.
Featured Image VIA
The latest angle on the story is that Mayweather has reportedly offered Conor McGregor $50 million to box him on New Year's Eve in Las Vegas. Of course, there's no word on whether this is actually true, but it certainly sounds believable as it would be fairly easy for a fight of this level to generate that amount of income, and to have it on New Year's Eve in Las Vegas only makes it even more of a big deal and raises its profile even further.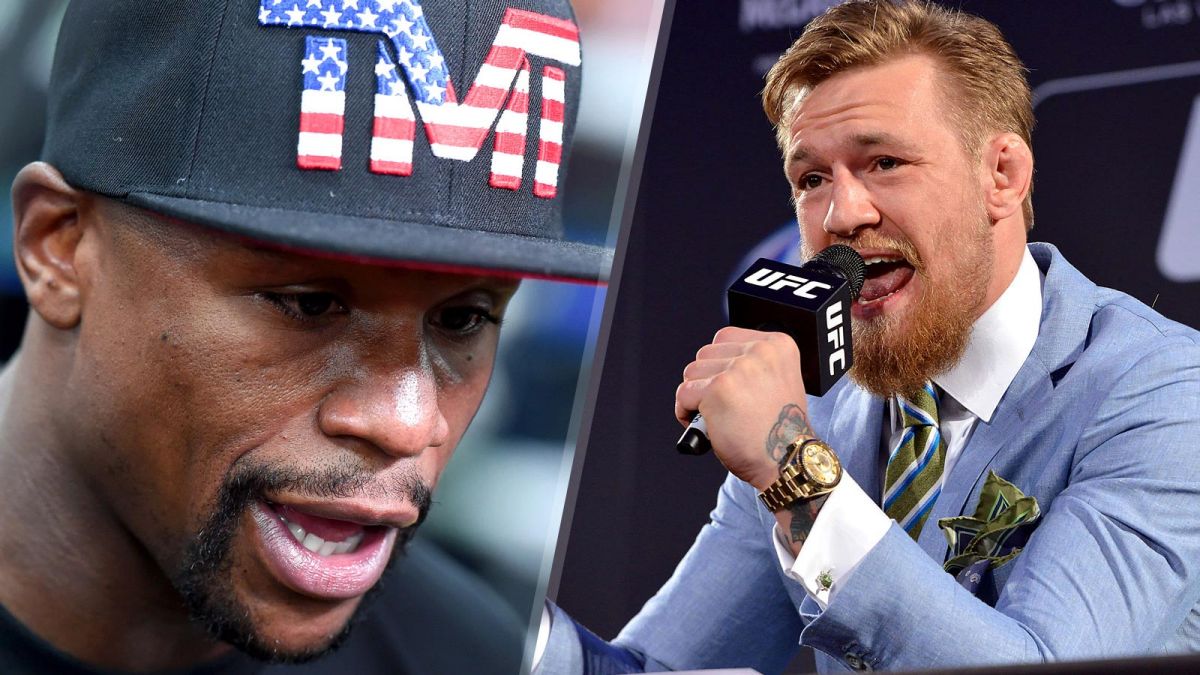 Still, it seems unlikely that the fight will ever happen for the simple reason that Conor McGregor isn't a boxer and would probably get absolutely battered. I would probably be willing to get embarrassed like that though if it was going to net me $50 million though.
UFC president Dana White made another good point about its likelihood too, saying that the Manny Pacquiao Floyd may weather fight took ages to become reality and they were involved in the same sporting field to begin with. As such a MMA/boxing crossover fight would probably take even longer so it doesn't seem like they'll have it figured out in time for NYE this year. White was receptive to trying to make it happen though at least.
To be honest though, I'm not even sure if the fight would even be worth buying – McGregor would obviously get battered by Floyd and everyone thought that even before we saw this video of him boxing terribly. Don't hold your breath.