Finally, about six years too late, the richest match-up in boxing history between Floyd Mayweather and Manny Pacquiao has been agreed for May 2nd 2015 at the MGM Grand in Las Vegas. It's expected to be worth $250 million (£162 million) and all that's missing is Floyd's signature which he's expected to sign in the coming days.
A source close to Pacquiao told The Telegraph:
Manny has 100 per cent signed his side of the deal. It is now over to Mayweather to close the deal and announce the fight.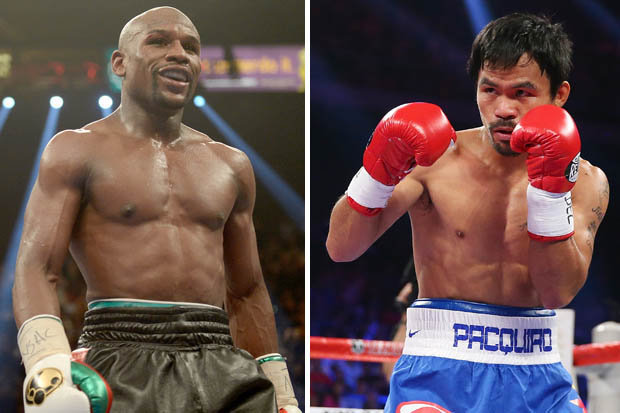 No word on who's actually going to read the contract to Floyd but no doubt he's got someone on standby for things like that. But as much as people rip him for not being able to read/avoiding Pacquiao all these years, is there any question that Floyd is going to absolutely demolish Pacquiao? Manny hasn't been the same since he got knocked out years back and Floyd as we know is still undefeated and just generally born to be a boxing champion.
One thing's for sure — both will be making a great pay day no matter what the result.
☛More Boxing: 12 Crazy Stories From Mike Tyson's Autobiography