Always love a good story about someone stealing a whole bunch of money and then spending it on absolutely stupid stuff and it's even better when the guy turns out to be from Florida, although this one might have actually sorta had some idea what he was doing.
Featured Image VIA 
59 year old Ralph Puglisi signed a plea agreement last Thursday admitting that he embezzled $12.8 million from the University Medical Service Association (UMSA) affiliated with the University of South Florida. Puglisi was an accounting manager for the organisation and managed to rack up $12.8 million worth of non business charges on his UMSA company credit card. Not sure how he thought he was going to get away with that because it's the most obvious scam with a very noticeable paper trail, but I guess he's from Florida so we can just put it down to that.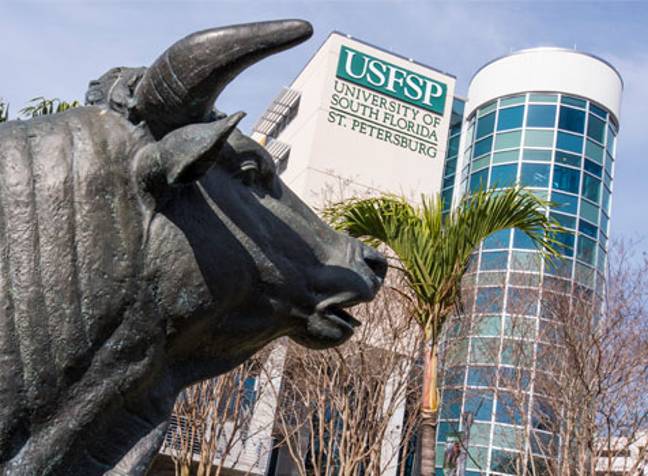 Anyway, the funniest part of all this is that he spent the majority of these credit card payments ($11.5 million) on cam girls on adult website my girlfund.com, with one of the girls he gave a load of money to eventually being identified as his stepson's fiancee. As much as I want to think that Ralph had a major crush on her and that's why he was giving her the money – that's SUCH a Florida story – it turned out that the pair had a deal to split the money that he sent her with Puglisi keeping 60% of the profits.
The two of them managed to make $743, 968 which does also beg the question of where he put the other $11 million as well, although it's being theorised that he also worked with the owners of the site and other cam girls to come up with similar deals. Like I said, sorta smart and not as dumb as if he had just spent all the money on adult content, but doomed to fail as it's very easy to track down that he spent millions of dollars that didn't belong to him on an adult website.
In addition to the money spent on the site, Puglisi also spent $43,662 at Disney World resorts, personal travel, rent for family members, household improvements and a personal real estate attorney in the Virgin Islands. Really perplexing that he thought he could get away with that but I guess that's Florida for you.
As part of the plea deal, Puglisi has agreed to pay back all the money and it looks like he's going to avoid a jail sentence too which seems a bit lenient. Maybe we should all live like a king for a bit then offer to pay the money we stole back?! Don't seem to be too many lasting consequences here.
For more of the same, check out this guy who stole a million pounds then spend £68,000 on the best prostitute in the country. High class.