I don't know that there's a much better feeling out there than beating the shit out of someone who has broken into your home, but it looks like it was an absolute pleasure for 65-year-old Barry Sands over in Florida.
Featured Image VIA
Barry was asleep in his home when he was woken at around 10pm by the sound of a woman screaming for help outside his front door, according to the NY Post.
When Barry opened the door however he was immediately attacked by 35-year-old Mark Katsnelson, who forced his way into the property.
What the intruder didn't realise is that he had just pushed his way into the home of a self-trained boxer, who despite being 30 years his senior fought back and re-arranged his face with a barrage of punches.
As you can see Mark Katsnelson suffered a number of injuries – including what looks like a broken nose and he somehow looks like he's had a stroke as well: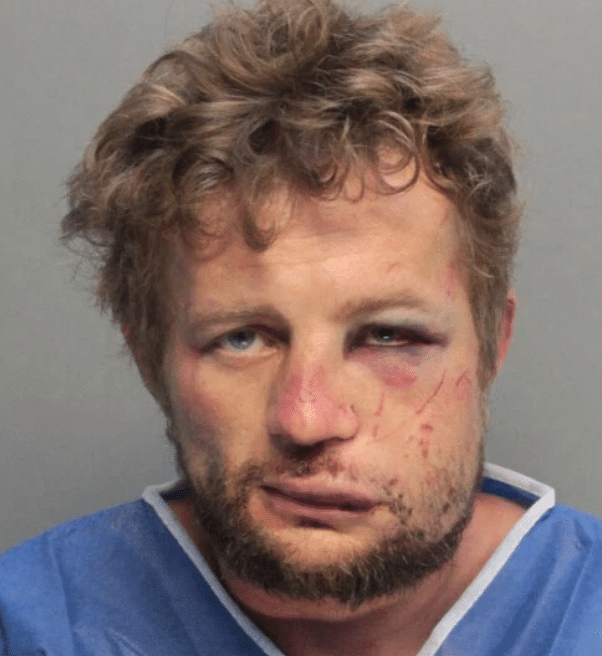 Once they were done cleaning him up in hospital he was taken straight to jail, which I guess is the complete opposite of how he envisaged this home invasion going.
Real sneaky move getting his female accomplice, whoever she was, to scream outside the front door thus tricking Barry into opening it, but it's so funny to think about how this played out in the burglar's head when he was planning the robbery vs what happened in reality. Oh well, at least he can say he tried eh?
For more home invasion heroes, check out this guy in Australia fighting off burglars in his underwear while wielding a sledgehammer. Legend.