OK OK, don't get too excited because the trailer hasn't actually been released yet and it hasn't leaked online like the Spiderman trailer yet, but I've got a detailed scene by scene breakdown of what happened, so that's the next best thing right?
Featured Image VIA
'The Matrix 4' has finally been given the official title of 'The Matrix: Resurrections' and Warner Bros decided to premiere the trailer last night at CinemaCon and it sounds like pretty much exactly what you would expect from a new title in 'The Matrix' series. Here's what goes down in it, courtesy of BroBible: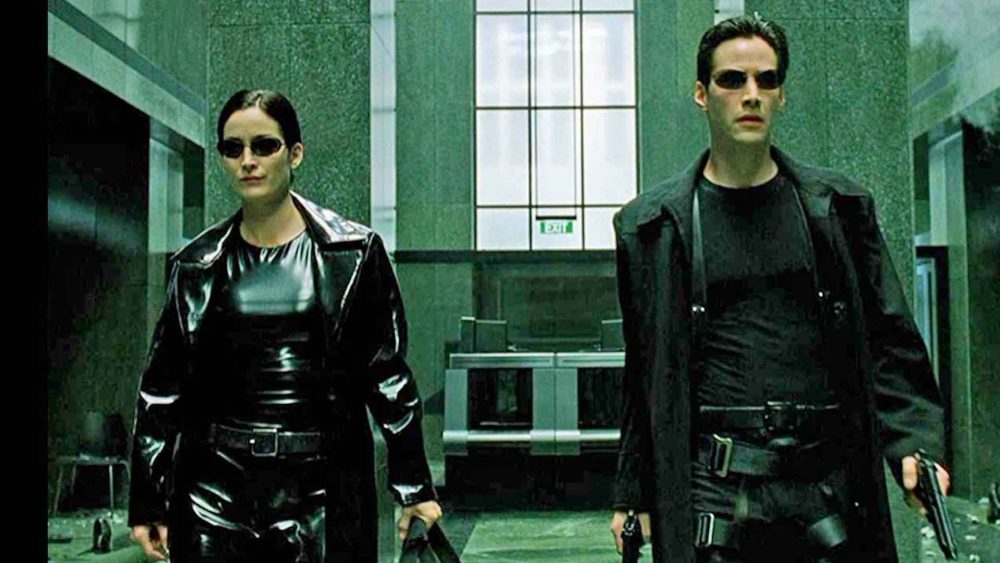 The trailer finds an older, bearded, long-haired Neo in a session with his therapist, played by Neil Patrick Harris. Neo, going by his human name Thomas Anderson, asks says to his therapist, "I've had dreams that don't seem like dreams. Am I crazy?" as flashbacks from the original trilogy are shown.

The next scene takes place in a San Fransisco cafe, where Neo and Trinity are seen reuniting… although they don't seem to recognize each other. Trinity asks him: "Have we met before?"

Finally, the trailer wraps with Neo being approached by Yahya Abdul-Mateen II's character, who appears to be a young Morpheus. History repeats itself as this mystery man offer Neo a Red Pill — he had previously been taking two blue pills as prescribed by his "therapist" — and the chance to discover the truth, telling him it's "time to fly."

Neo takes the red pill and steps through a mirror into the Matrix, ending up in a dojo with Abdul-Mateen's young Morpheus character, just like he did in the original. Young Morpheus says, "The only thing that matters to you is still here. You'll never give up," before the pair start to spar, with Neo tapping into his superhero-esque powers.

From there, the trailer reportedly unleashed its action, teasing the unique set-piece style that fans of the franchise have come to know and love.
Lol. I can almost hear them playing a slowed down goth version of a song that was big in 1999 (when 'The Matrix' first came out) on the trailer, can you? Definitely going down like that isn't it?
Anyway, even if that does sound exactly how you might expect, that isn't necessarily a bad thing and I'm fairly sure that the new instalment of 'The Matrix' will absolutely rock when it comes out on December 22nd – just in time for Christmas. You know that only the biggest movies get that slot as well so that's another good sign.
For more of the same, check out 'The Matrix' gunfight in the hotel balcony without any music. Somehow even cooler than the original.