'Are You Afraid Of The Dark?' was actually a pretty scary kids show that at some points could be pretty grim and depressing and it's a shame that there isn't really anything like that on TV now.
Featured Image VIA
Fortunately, there is a movie coming out soon and it sounds like it's going to live up to the legacy of the show. The powers that be have roped in the It screenwriter Gary Dauberman and he's revealed a few of the details about the new movie in a recent interview, saying the following: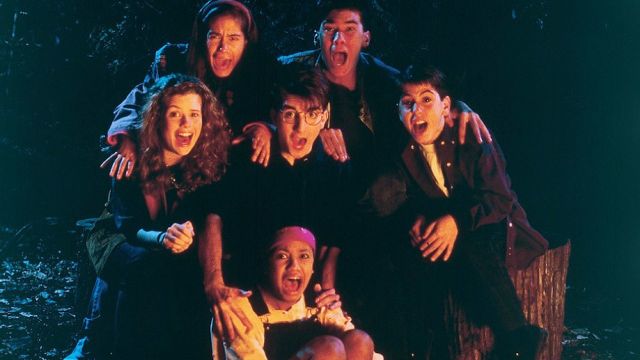 It is a completely original story I came up with, but it still has the Midnight Society and it still has the campfire. It's still a story being told.

That show is so important to me. I didn't want to age it down too much because for it's time, it had some really disturbing episodes and some really dark episodes.

Not every story the Midnight Society told ended with happily ever after or a person learning their lesson and it will never happen again. I really embraced that side of things and I think it's been a long time.

I think fear is healthy for kids. I don't think we have to always sand down the edges of things and that's something I really wanted to do with Are You Afraid Of The Dark?

I think it is scary and I think kids will be scared watching it at times, and also they'll laugh at times. I think it's got a great message. I think it's got a great heart to it but it is still scary. I think that's great. I think it's going to open it up to a wider audience.
I mean it certainly sounds like he's keeping it in the spirt of the original, although it seems kinda dumb that it's just going to be one story and not a bunch. Like unless there's a movie coming out every year in this format – or even every six months – it seems kinda weird to reboot it as just a one off. I suppose we'll see how it performs and they'll decide it off that. Here's hoping.
For more Afraid Of The Dark, here's a bunch of classic episodes that you can watch right now on the internet. Awesome.