It's kind of crazy just how long Red Dwarf has a been a TV show despite multiple cancellations and almost a decade between series at one point, but the original cast keeps on reuniting and the four hapless idiots keep trying to find a way back to Earth and it looks like they're finally going to get a full length movie out of it.
Featured Image VIA 
Series co-creator Doug Naylor has apparently been trying to get a feature length movie off the ground for over a decade now, but following the success for recent series on Dave, the channel has finally agreed to finance it. Here's what TV insider told The Sun about it all: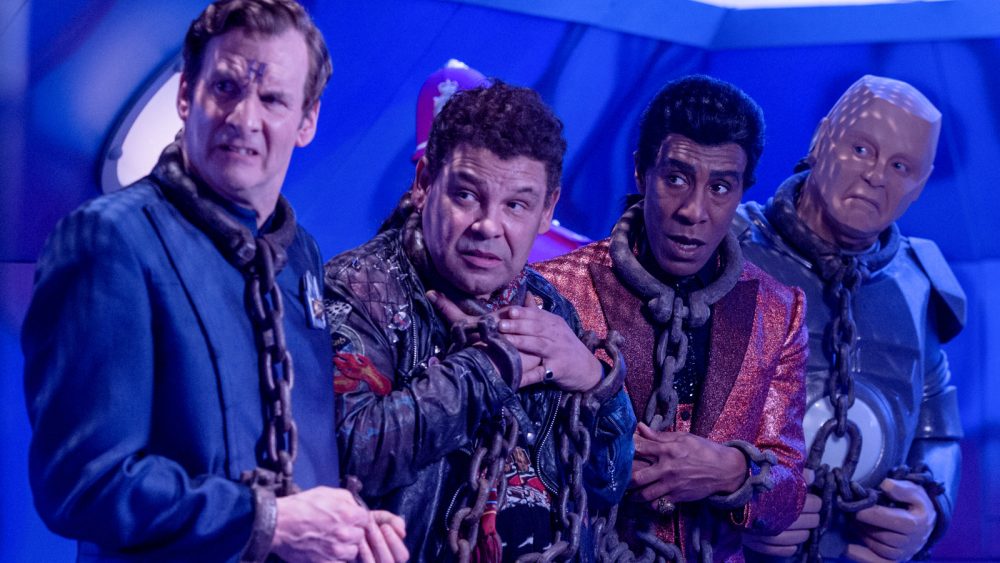 This is the moment which devotees have waited for since 1999 when the first run of Red Dwarf came to an end on BBC2, before later moving to Dave in 2009.

For many years, Doug spent time trying to get the film version off the ground. In the process, he whipped fans into a frenzy only to leave them disappointed.

Now they're likely to be in heaven at the prospect of this epic next chapter.
Cool I guess? I stopped watching Red Dwarf about a decade ago but maybe I'll tune in for a movie if it's shown around Christmas and might finally feature them getting back to Earth? I just kinda feel like that's never ever going to happen though and they're just gonna keep travelling around the cosmos until the cast actually dies.
Feel like it really does deserve a final ending after being such an iconic show for so long though. Hopefully this is it.
For more of the same, check out this story about why Craig Charles is better at banging crack than Charlie Sheen. Legend.