Fight Club is undoubtedly one of the biggest cult movies of the last twenty years, with many people arguing that it defined a generation, so it's no surprise that author Chuck Palahniuk decided to pen a sequel a few years back.
Featured Image VIA 
What was surprising though was that he decided not to make a sequel to the movie, but a sequel to his original book and then to present this in the format of a comic book. Everyone was still excited about it, but to be honest having read it I didn't really find it that memorable or coherent and it kinda went off on one at the end and didn't make a lot of sense. Probably why Brad Pitt and Edward Norton haven't returned to make a sequel.
Nevertheless, it seems that the comic was well received enough to facilitate another sequel in the form of Fight Club 3 which will debut via Dark Horse in January. It's going to be another 12 part Maxi Series, with the artwork again handled by Eisner award winner Cameron Stewart. Here's a plot synopsis courtesy of ComicBookResources.com: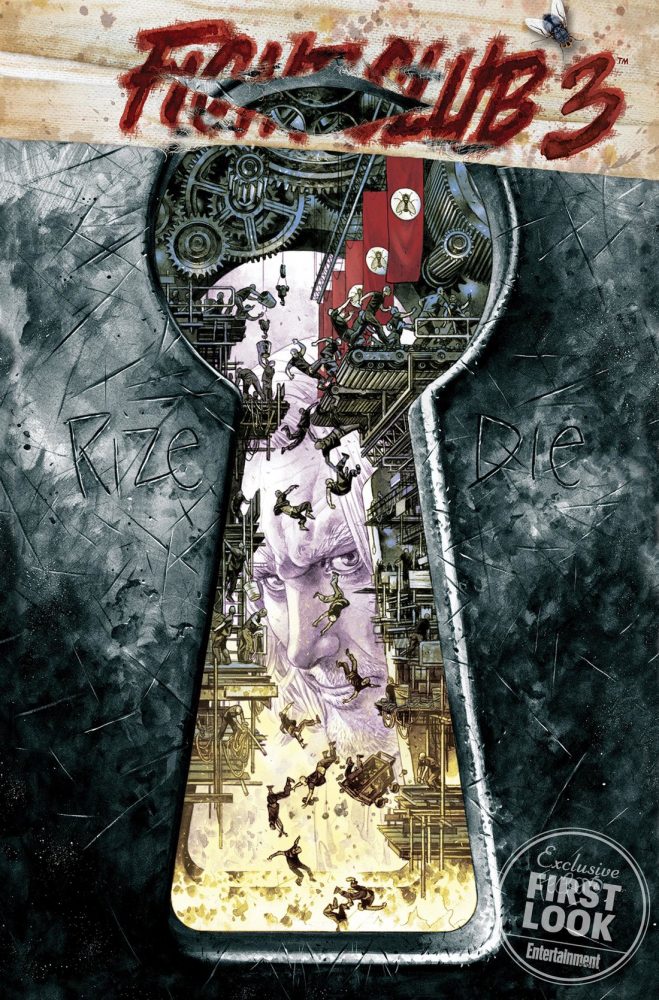 "What's the first rule of fatherhood?" is the question Fight Club 3 poses. This monthly 12-issue maxi-series will revolve around Marla Singer, who is getting ready to have her second child. However, the baby's father is not the unnamed narrator from the original novel, who now goes by Balthazar, but rather, perennial agent of chaos Tyler Durden. Naturally, Tyler is very interested in his heir.

Marla, Balthazar and their first son are not exactly in the best of ways, as they are living in a dilapidated motel in a less-than-reputable neighborhood. Moreover, the effects of Tyler's antics from Fight Club 2 are still being felt, with Project Mayhem having been transformed into the terrorist organization Rize or Die. However, when a new group sets their sights on reshaping society in their own twisted image, Balthazar is forced to join forces with Tyler.
I mean that kinda sounds like it has some legs doesn't it? Hopefully it will be better than the second edition, but let's be honest we're probably all going to check it out anyway because we wanna see what's going on with Tyler Durden these days. Would recommend waiting for the collected work rather than buying comic books every month though, just saying.
For more Fight Club, check out this raw footage of a real life New Zealand Fight Club. Brutal.