New FIFA President Gianni Infantino (pictured below) has been eager to make his mark on world football in the wake of his appointment following the departure of Sepp Blatter, and the first move has been made in cementing his legacy with a vote earlier this morning.
Featured Image VIA
FIFA today voted on the possibility of a 48 team World Cup and the decision was unanimous: this will now be the format for the 2026 edition of the competition. Instead of the traditional 4 team groups, there will now be 16 groups with 3 teams in each, and every single game will apparently be decided on penalties if the need arises – there will no longer be any draws. The top two teams from each group will then meet in a 32 team single elimination round until the winner is decided.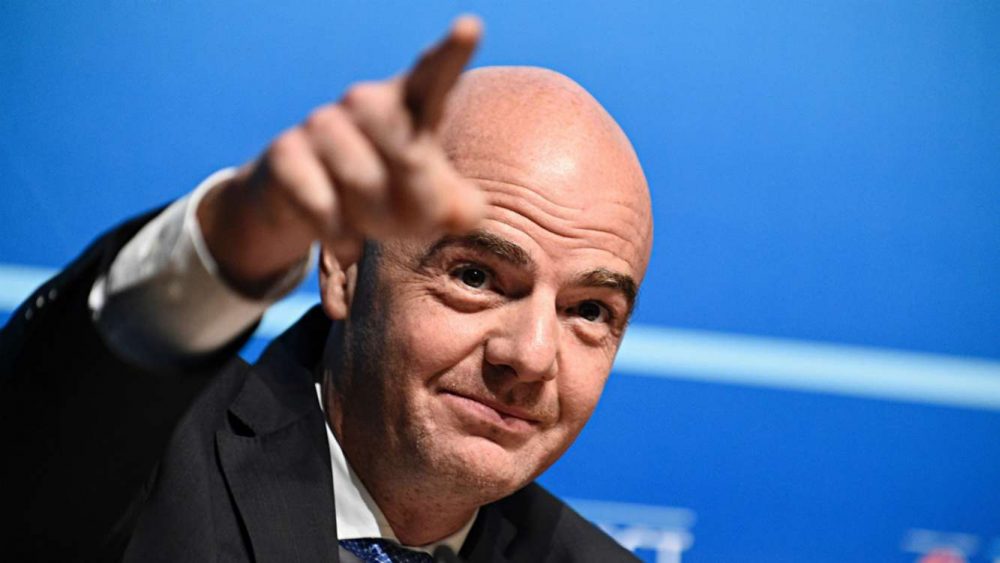 Whilst Infantino states that the reason for this is to increase the participation of countries all over the world and make the event even bigger, it seems likely that he's mainly driven by profit, with expected earnings from the 2026 World Cup expected to top $1billion thanks to the extra games that will now be played. It's likely to piss a lot of people off though, with increased demands on the players, a deteriorating standard of football, and an oversaturation of the event itself all being points of complaint. Of course, FIFA only cared about the buck, which is why they unanimously voted to extend the competition.
Personally, this does sound like a bad idea in practice and reeks of FIFA's corruption, but I'm fairly sure when 2026 rolls around I'm probably not going to be complaining about watching even more football in the summer. Everyone complained about the Euros getting bigger last summer when it was announced, but I'm fairly sure that not many people actually minded that much when it rolled around and they spent even more time watching dramatic games. I imagine this will play out in the same way, although it's probably going to be way harder to complete your Panini sticker album that year.
For more on the World Cup, check out the most insane fans spotted at the 2014 edition in Brazil a few years ago. Wild.