This is quite simple — if you enjoyed the past FIFA titles, you'll enjoy FIFA 14. It's ultimately the same game, with a few rather helpful tune-ups that make for a sharper, realistic-as-ever simulation of the beautiful game.
There's plenty to keep you busy in both single player and multiplayer modes. FIFA's main selling point however are its online modes and namely Ultimate Team — with FIFA 14 making things a hell of a lot easier when it comes to searching for players and creating your dream team. Thankfully, they've also removed the specific formation assigned to each player, meaning it's no longer a time consuming nightmare to switch around your team's formation and play style.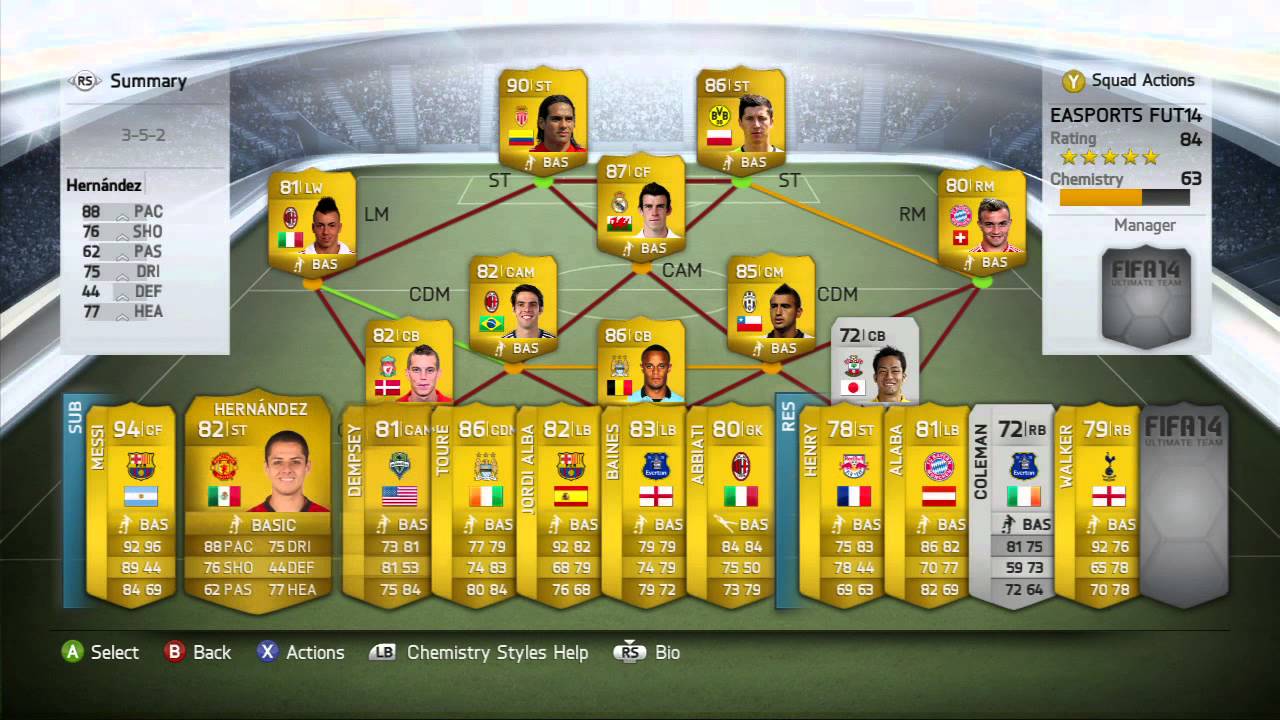 The new menu for the game too, is far simpler to navigate.
On the pitch, the ball appears a touch more sensitive this time around, with the returning First Touch Control system meaning a received cross or pass will react differently on first touch at the feet of a player like Lionel Messi than it would at the feet of someone less skilful. Players in general also seem to make more intelligent runs instead of just hanging around and waiting for defenders to catch up to them. You'll notice new movements, plenty of them unique to individual players and even the teams you'll play against will utilise tactics impressively similar to the way they play in real life.
There's a welcome lack of a couple of other annoyances from past titles too — for example I've yet to make a run and somehow accidentally step over the ball and kick it backwards into the feet of an opponent. I've also yet to encounter an online opponent who lets the end-of-match graphics play till the end as passive aggressive 'payback' for their crushing defeat, which may not be FIFA's doing but still, it's been pleasant.
Definitely worth the purchase if you're into your footie games and a fan of the FIFA series. You can pick up your copy of FIFA 14 HERE.
Special thanks to GAME.
☛ Up Next: Top 5 Most Ridiculous Read Cards In Football, Ever