Obviously ever since Fernando Torres moved to Chelsea for £50 million he's been the subject of a lot of questions because his form has been pretty shocking for a player who was pretty incredible during his time at Liverpool and Athletico Madrid.
It doesn't look like things are going to get any better any time soon though for Torres, especially when he's still consistently missing absolute sitters like this one he contrived to fuck up against Slovenian team Olimpija Ljubjana in a pre season friendly yesterday.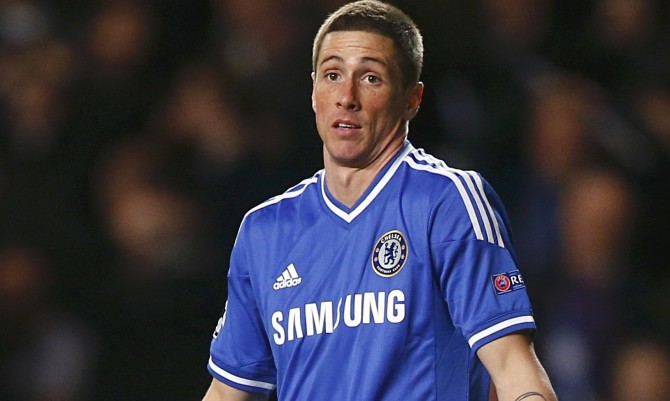 Torres is picked out in the box by Nathan Ake two yards out with the goal gaping with a ball that he could probably reasonably chest, head or even kick into the net. For some reason he tries to chest it into the goal though and ends up ballooning it miles over the bar. It really is something else.
Fortunately for Torres it didn't matter too much in the context of the game as Chelsea still ran out 2-1 winners with goals from Diego Costa and Kurt Zouma. That could actually be a real problem for Torres though, as it's looking increasingly likely that he'll struggle for game time next season with both Costa and Drogba probably in front of him for a starting position now.
You can check out Costa's goal below as well and an A-Z of Fernando Torres here.
http://www.youtube.com/watch?v=7ZhodOTaaKI
http://www.youtube.com/watch?v=RY9sfDwgTCY