Sacramento Sheriff's Deputy Shauna Bishop is in hot water after being charged with seducing a 16-year-old boy, who just happened to be the son of her ex-boyfriend.
Featured Image VIA
As weird as that sounds, the story gets a whole lot more bizarre.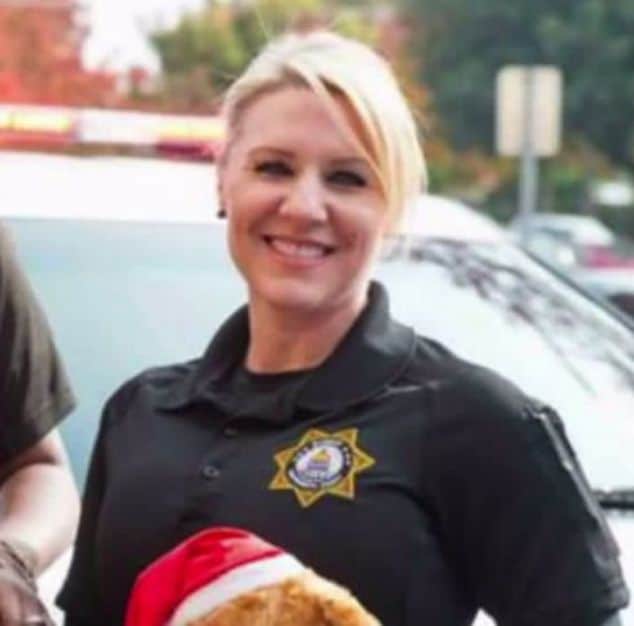 As described by their local paper, the Sacramento Bee:
The 16-year-old boy who Sacramento Sheriff's Deputy Shauna Bishop is charged with seducing is the son of her former boyfriend, a fellow deputy in the department, court records say.
Bishop, 45, was arrested on her birthday last Thursday. …
The boy's mother and Bishop became close friends after Bishop and the boy's father broke up, and Bishop spent the night in late April at the home the mother and son share, court records say.
Bishop arrived at 8 p.m. because she wanted to discuss the boy's drinking and marijuana use with the mother, court records say. …
By the time that session ended it was midnight and Bishop decided to spend the night, with Bishop sharing the mother's bed, the documents say. Both women took Ambien, and Bishop offered to help the mother the next morning by preparing the boy's lunch for school.
Instead, Bishop went to the boy's room that night, according to a statement he gave police. …
"Then she started kissing on me. While she was kissing me, she was touching my side and I was touching her back and then her legs. Then she moved from touching my side, to my thighs, and began rubbing my penis while she was kissing me. We only made out for a second, and then I think she heard my mom coming, because she stopped."
The two women left his room, but Bishop returned about two minutes later, court documents say.
"I took her shirt off, and she was kissing on me, and then she started (performing oral sex)," the boy said.
Bishop got up periodically to check the bedroom door, then told him she would be back and left …  and a few minutes later she came back.
"When she walked in she said, 'I knew this was going to happen tonight.'"
Bishop performed oral sex on the boy, then asked, "Are you ready for this?" and the two had intercourse, the documents say.
Afterward, Bishop performed oral sex on him again, then left "and said something about not telling anyone," the boy told police. …
That day Bishop and the boy spoke by cell phone in a 69-minute conversation, and Bishop "blamed them having sex on porn," court documents say.
"Bishop went on to tell (the boy) she watched stepmom/stepson related porn videos that made her (fantasize) about him," the documents say. "Bishop told (the boy) she thinks about (him) while she masturbates and had wanted them to have sex for a long time.
"She told (the boy) she used to walk around his dad's house naked, hoping he would walk in on her."
The documents say that after police seized her cell phone, investigators found "several pornographic web searches (that) revealed she viewed 'stepmom, stepson' related pornographic videos prior to the reported incident, and several the day after the reported incident.
"Each video she watched corresponded with the sexual acts performed by Bishop that (the boy) described during his second (police) interview," the documents say. …
The documents say Bishop claimed she was "disgusted, scared and sad," and that she had researched side effects of Ambien, the documents say, adding that investigators found no such searches on her phone's web history.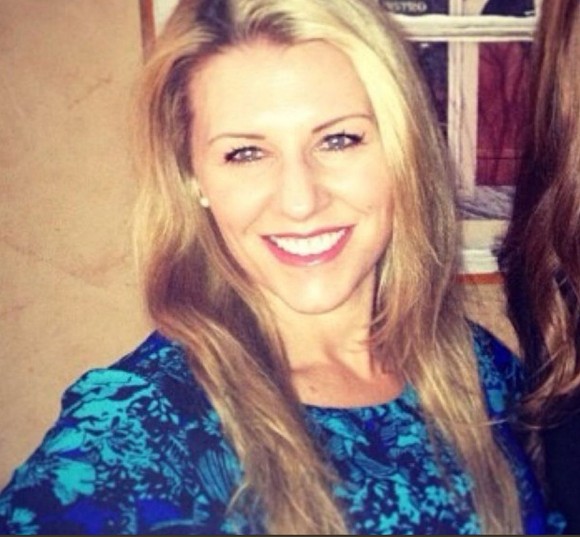 What a scintillating story. I mean that was threatening to break out into 50 shades-style literotica at any moment. Sex, drugs, stepmum/stepson porn, police officer MILFs with deep-rooted psychological issues. Even the fact they had a '69 minute' phone conversation. All the makings of a classic story!
I know a lot of the reaction will be that this lucky 16-year-old shit should have just kept his mouth shut, but I guess there's a few ways of looking at it, one of those being a 44-year-old police officer shouldn't really be infiltrating a 16-year-old boy's family so that she can sneak into his room and have sex with him.
For more of the same, here's the story of a teacher who raped her 13-year-old student while his classmate kept watch at the door. Yikes.