It's fairly common knowledge that there are a lot of powerful people out there who don't want to be exposed as a result of the recent arrest of Ghislaine Maxwell and her ties to Jeffrey Epstein, but I don't think any of us expected to hear about the family of a Federal Judge who had been assigned to the case being murdered by a hitman. At least not this early on in proceedings.
Featured Image VIA
This is exactly what has happened to 51 year old Esther Salas though last night as someone disguised as a FedEx delivery man entered her house and shot dead her 20 year old son Daniel Alderl, as well as critically injuring her 63 year old husband Mark Alderl after shooting him multiple times. Salas herself was in the basement during the shooting and that's the only reason that she escaped from the attack unharmed. Lucky.
Last week on July 15th, Salas was assigned to a case that was linked to Jeffrey Epstein and obviously everyone is jumping all over this and saying that there's a link between this and the shooting, but the official line from the FBI is that it doesn't have anything to do with it. Not sure if I believe that though because how many other times do you hear about a judge's family being assassinated in their own home? It's surely gotta be something to do with the case, no?
The case itself is an ongoing lawsuit brought by Deutsche Bank investors who claim the company made false and misleading statements about its anti-money laundering policies and failed to monitor 'high-risk' customers including convicted sex offender billionaire Jeffrey Epstein. That doesn't really sound like it's going to uncover much about a celebrity paedophile ring, but I suppose you never know what these investigations might dig up hey? Clearly someone isn't taking any chances.
Mayor Francis Womack of New Brunswick, New Jersey, tried to play down the fact that the hit might have been linked to the Epstein case or one of Salas' previous ones by saying the following: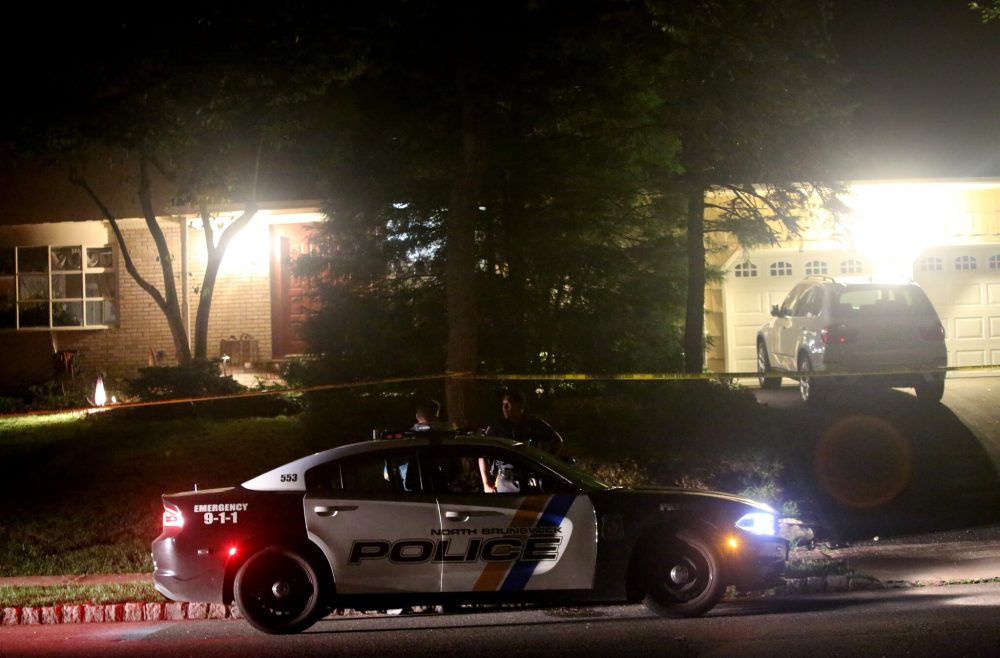 As a judge, she had threats from time to time, but everyone is saying that recently there had not been any.

No words can express the sadness and loss we share tonight as a community after senseless shootings of the husband and son of USDC Judge Esther Salas.

We commit to do all we can to support the family in this time, as well as all law enforcement agencies involved.

Mark's a very very exuberant, vibrant, one hundred percent pleasant person.

He loves to talk about his wife, and he loves to brag about his son, and how his son would excel in baseball, and how he was doing down in college in Washington … I'm just very sorry to see him going through this.
The good news is that it sounds like Mark is going to pull through as he's in a critical but stable condition. However, the fact that their son was murdered is probably going to absolutely destroy the family for obvious reasons.
The cops don't have any leads right now and are looking for security footage of the incident, but you can bet that given both of their backgrounds in the legal world, Salas and Alderl probably won't rest until justice has been served. Whether or not that has anything do with Jeffrey Epstein remains to be seen though.
For more of the same, check out Chrissy Tiegen now being accused of being part of the sex trafficking ring. It's all over the place.