Remember last year when the whole Silk Road thing got blown apart and Ross Ulbricht was outed as its creator and the infamous 'DreadPirate Roberts'? You might have thought that everything that could have happened with that case was all done now, but as usual you would be 100% wrong because there's another twist in its tail right now. It surely can't be long until this is made into a sleazy noir movie because it seems like everyone involved had an angle.
This time, it's one of the federal agents involved in the case who was actually extorting bitcoins from Ulbricht during the investigation. His name was Carl Force and he managed to nab at least $50,000 worth of bitcoins of Ulbricht after convincing him that he was actually a drug dealer named Nob – a personality that was actually authorised by his task force to gain Ulbricht's trust but ultimately came to be abused due to Force's greed.
Nob killed a Silk Road employee that Force had arrested named Curtis Green after Ulbricht had put a hit out on him, but Force actually faked the death to gain Ulbricht's trust.  He then convinced Ulbricht that he had information on the FBI's investigation into the dark web and Silk Road and that was why Ulbricht sent him the money. Instead of placing it in the DEA's funds though, he wired it to a private account hoping that nobody would notice. Unfortunately they did and now Force will be going to jail for six years.
He tried to extort Ulbricht twice after that using other fake Silk Road usernames – 'French Maid' and 'Death From Above' – but there's no real knowledge if it worked or not, or indeed if Force was actually a mole for Ulbricht as all of the communications between them and these unauthorised Silk Road personalities were encrypted.
In addition to this, Force also ripped off a customer of CoinMKT, a Bitcoin-related company he was illegally moonlighting for, to the tune of $337,000 – $37,000 of which he pocketed, the rest of which was placed in a government account. He was also pursuing a movie and book deal with Fox for the sum of $200K about the Dread Pirate Roberts case without the knowledge of his bosses. He was basically hustling everyone he could find but couldn't keep it together and got busted.
Still, when he gets out he could probably sell the rights to a movie solely about himself now, which he probably could have spent the last six years writing in jail so that dream might still come true. Here's a picture of him on the right, you can find out about the other Bitcoin asshole on the left below the picture:
Featured Image VIA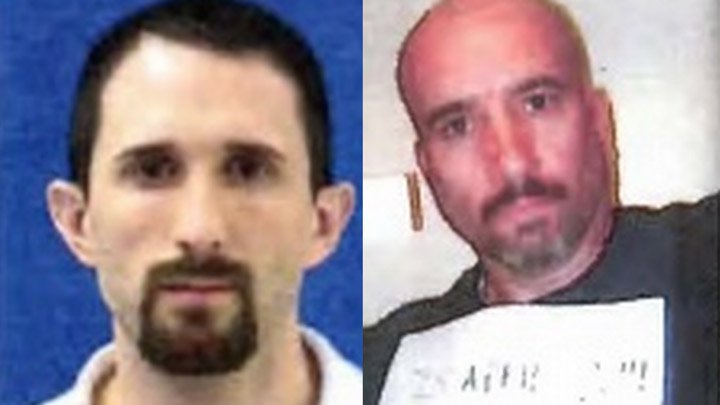 Image VIA 
Working alongside Force was another agent from the same Baltimore task force investigating the dark web named Shaun Bridges. He had used a Silk Road administrator account to steal around 20,000 bitcoins from various wallets and cash them in for roughly $820,000. Not bad, until he got caught.
Bridges hasn't been sentenced yet but he's looking to receive a considerably larger jail term than Force after Force's defence team played the mental health issues card, as he grew up in a family tarnished by abuse and alcoholism. Speaking at his sentencing on Monday, Force offered the following:
I'm very sorry for this betrayal of the American people.

I lost it and I don't understand a lot of it.
Well, that might be the case but you still managed to extort at least $50,000 from one of the biggest technological innovators in history. I would say you knew exactly what you were doing but just had a pretty good lawyer on this occasion. Good look working on the book in the slammer buddy.
If you're still perplexed by the dark web, check out our guide here.