Joe Biden's inauguration is all set to happen tomorrow and the way that Sky News is currently marketing it, you would think that it's going to be the action movie of the year.
Images VIA 
Of course, this is all because of the Capitol Hill riots a couple of weeks ago, but you would think that given how high profile they were and the consequences that emerged from them that it was very unlikely that anything on a similar level was going to happen tomorrow, even despite the hype that has been brewing around it. Nevertheless, the FBI have taken the strange step today of announcing that they're worried that members of QAnon might end up posing as the National Guard tomorrow – not sure what they're trying to do by saying that?
Here's what they FBI director Christopher Wray said to The Washington Post last week: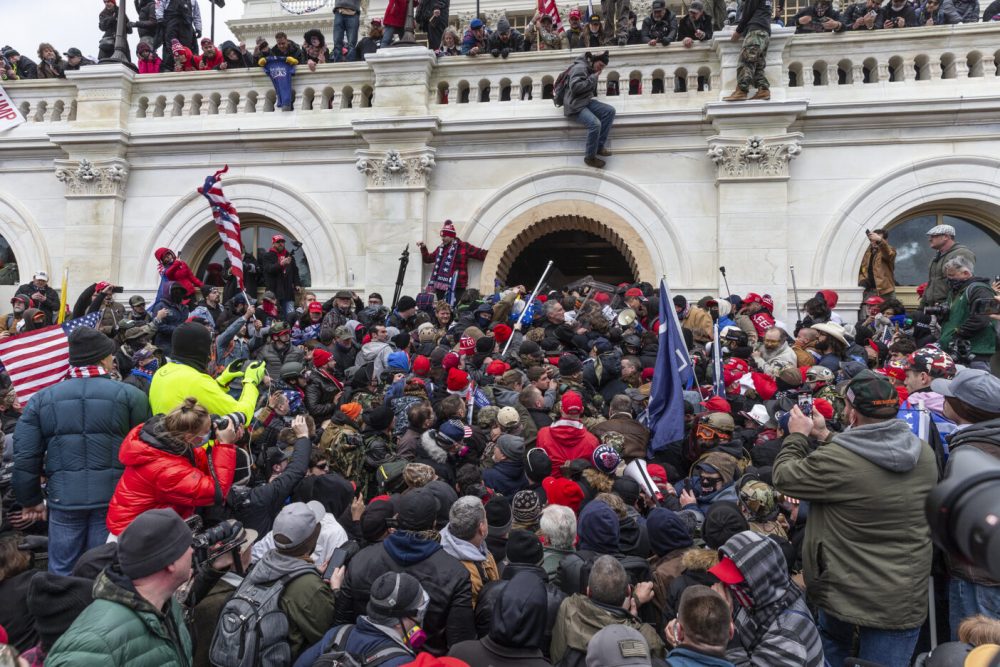 Agents are working to monitor an extensive amount of concerning online chatter and trying to distinguish what's aspirational versus what's intentional.

QAnon followers, as well as other members of far-right groups, could well purchase National Guard uniforms at Army surplus stores or wear uniforms they obtained during previous military service.

Pro-Trump supporters will often wear military clothing at their events, while far-right counterprotesters have been known to wear military tactical gear at Black Lives Matter demonstrations.

We're monitoring all incoming leads, whether they're calls for armed protest, potential threats that grow out of the January 6 breach of the Capitol, or other kinds of potential threats leading up to inaugural events and in various other targets. So we're latched up with all of our partners in that regard.
Seems like kind of dumb thing to drop in considering it also sounds like they're monitoring a whole bunch of communications and haven't found anything that they're acting on – at least publicly – at this point, but I suppose it's good on some level to be aware that there might be some problems tomorrow? Wouldn't be surprised if it was just some kind of story planted by the fake news media to ensure good ratings for the inauguration, although I'm fairly sure there won't be any ad spots during it so not sure who it would benefit yet again.
What a weird time to be alive. The New Radicals are getting back together for it as well apparently which should be another reason to tune in.
For more of the same, check out this QAnon conspiracy that thinks Donald Trump and Joe Biden are involved in some kind of Face/Off situation. How dumb do people want to be here?