It's been announced that Keith Martin – not only the fattest British man, but also the fattest man in the world – has died aged 44 of pneumonia last March. His death wasn't revealed by his family until last night.
He suffered from weight problems most of his adult life and ballooned to 70 stone (Jesus) at one point thanks to his diet that largely consisted of sugary drinks and junk food.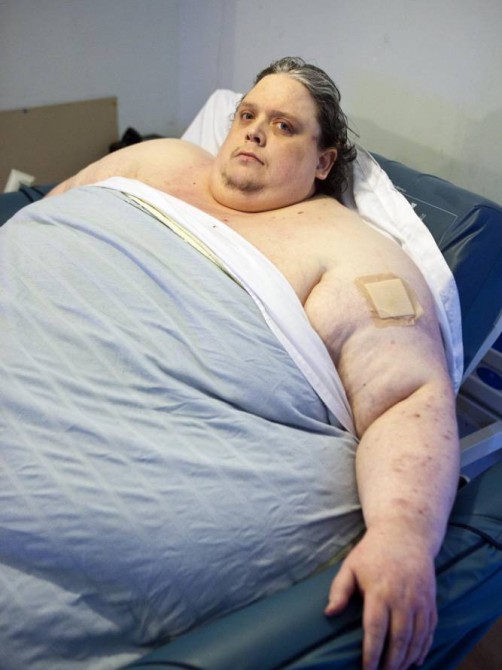 The Channel 5 documentary 70 Stone And Almost Dead tried to save Keith's life by encouraging to drop the 25 pounds needed in order to have a gastric band operation to try and save his life. He should have probably learned to skateboard like this other fattie who has now dropped a few pounds and can rip up the skate park too.
Even though Keith did lose the 25 pounds for the operation, this unfortunately wasn't enough for him and his health deteriorated following the operation after he checked himself out of hospital against doctor's orders because he was homesick. Keith subsequently contracted septic shock syndrome and then caught pneumonia which unfortunately would prove to be the death of him. RIP.