A man over in the US faces jail after accidentally shooting his 9-year-old daughter while he was teaching his three kids not to mess about with guns.
Featured Image VIA
Police were called to the family's home in Indiana over the weekend, where they found Olivia Hummel lying unresponsive with a gunshot wound to her head. Her dad, 33-year-old Eric Hummel, was kneeling next to her. According to the police, Eric said:
She's dead. She's fucking dead.
It sends shivers down your spine, doesn't it? An officer said that Olivia showed no pulse and was announced dead at the hospital shortly after. An autopsy didn't reach a conclusion over the manner of her death, but before the gun went off, Eric was allegedly teaching Olivia and his two sons not to play with guns because "it can kill". No shit.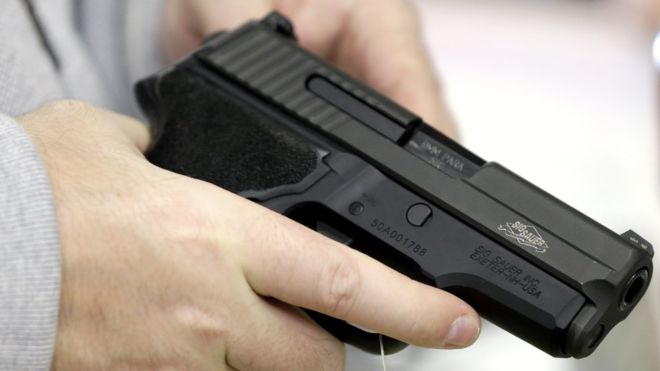 The dad had unloaded the gun, but then re-loaded it and forgotten that he had done so. Authorities claim that he then said "never use a gun" and "this is why" before pointing it at the daughter and shooting her there and then.
Eric has since been taken into police custody and is being held in the Lake County Jail. He faces charges of reckless homicide, neglect of a dependent resulting in death, batter resulting in death to a person less than 14 years old and two counts of neglect of a dependent. Sounds like he's going to be going down for a long time.
So what's the moral of the story? Never mess with guns, duh. I don't know how many incidents like this are going to happen in America before they realise that guns should be illegal. After all, accidents like this kill way more people than terrorist attacks do, and look how much media attention the latter danger gets.
For more things that are far more likely to kill you than terrorist attacks, click HERE.