A sheep farmer tried to blackmail Tesco by putting shards of metal into baby food and threatening to inject salmonella into other products unless they paid him off with £1.5 million.
Featured Image VIA
Nigel Wright, 45, really thought he had a foolproof master-plan as he demanded the supermarket giant supply the sum in cryptocurrency in exchange for him revealing what goods had been contaminated. An undercover policeman posing as a Tesco employee liaised with him over e-mail and by the end of the undercover operation (in which Wright asked for 'test deposits' as he revealed more info), police had sent him £100,000 total in Bitcoin.
The really awful part is that two mothers who had bought the baby food discovered tiny metal objects (thankfully before feeding their children), one of which was bought at a Tesco store Lockerbie.
Police went through the store's CCTV and wouldn't you know it – they caught Nigel on film planting tins of food in the supermarket: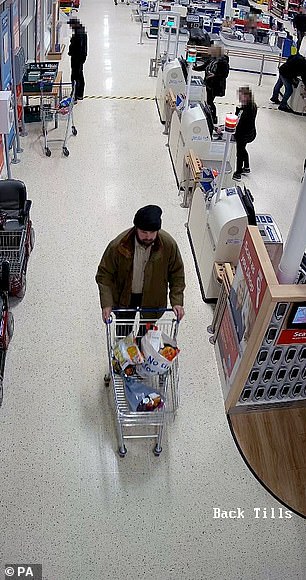 Wright, a father-of-two from Lincolnshire, claims a gang of Travellers forced him to carry out the crimes by threatening to kill his family and rape his wife if he did not pay them around £1 million.
Which might've been believable if he hadn't also once threatened to kill a driver who he had an altercation with unless he paid him £150,000 in Bitcoin. Wright reportedly tracked the man down and sent him a letter including a picture of the target and his wife with bullet holes and a target superimposed on it.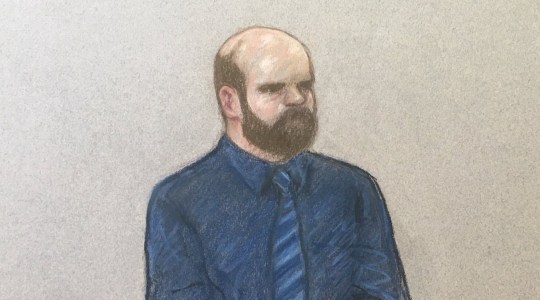 Prosecutors rubbished Wright's sob story and explained in court how he used the pseudonym Guy Brush to send letters to different Tesco stores, claiming he was acting on behalf of a group called the 'Dairy Pirates'. He said dairy farmers were not being paid enough for their milk and deserved the money 'as compensation for your shortfall'.
Prosecuting, Julian Christopher QC, said:
To begin with his letters claimed that he had injected salmonella into tins of food.

Later he sent some white powder in an envelope, saying that it was a homemade chemical of which he had over 300g which would be used to contaminate more products if he was not paid.

And then he moved on to threatening to put pieces of metal into jars of baby food.
There's no evidence that any products other than the two jars of metal-spiked baby food discovered were actually contaminated. Which is evil enough in itself that this guy was willing to risk serious harm to babies in order to get a blackmail payout from Tesco. Tesco did end up issuing a national product recall on Heinz and Cow & Gate baby foods though, just to be on the safe side.
As for Nigel Wright – how could somebody ever see something so stupid working out for them? I'm guessing he'll be going away for a pretty long time. The trial continues…
To read the shocking story of the Essex nightclub waitress who blackmailed a policeman, click HERE.
[h/t Metro]