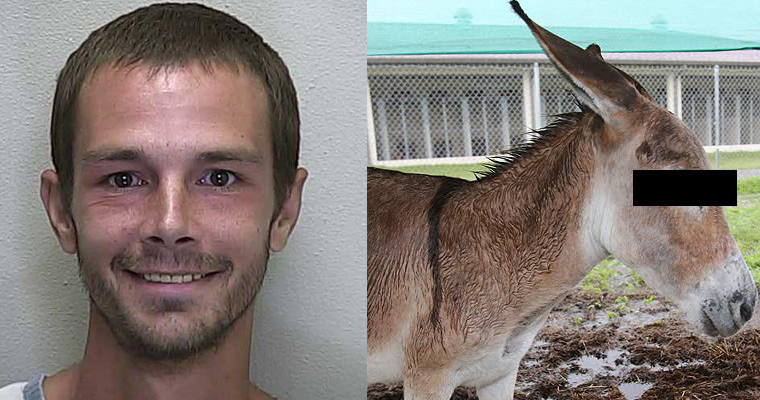 Farmhand and avid donkey fan Carlos Romero was arrestted on Monday and charged with misdmeanor sexual activity with an animal.  This has come about as a result of the animal lover being caught literally with his pants down pressed up against the ass of the ass by an onlooker who reported the incident to the authorities in Florida.
After being questioned by police it seems that although Romero, 31, vehemently denies accusations of raping the animal he has admitted to masturbating while rubbing the animal when she is in heat.
Carlos told the police that the real issue here is not the fact that he has a penchant for the animal kingdom but more that the Sunshine State don't seem to embrace such a past-time, saying, "Florida is a backwards state and people frown on zoophilia here." (Detailed in the arrest report).
The donkey, Doodle, is an innocent 21 month-old miniature donkey which raises the issue also of paedophilia – does that only go as far as humans or is Romero the Gary Glitter of the animal kingdom?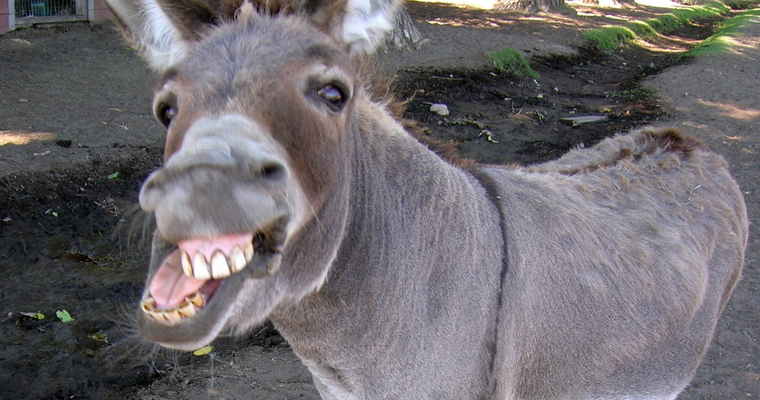 Sick Chirpse is happy to say that the animal has been removed from the ownership of Romero with immediate effect.
Ocala.com have reported that during his testimony in Marion County Court Romero expressed his sadness to the judge, exclaiming, "I want my donkey back. There's got to be due process here. I paid $500 for her."
Romero has since had a jailhouse interview where he has come out with some absolute garbage rationale as to why he felt the need to deflower the young ass, saying that animal's feelings are "100% honest" in comparison with their human advisaries who will needlessly "stab you in the  back, give you diseases, lie to you."
Romero pleaded not guilty but did take time to explain that there is a chance that some of his DNA may have inadvertently ended up in the donkey as a result of the close proximaty of which he bashed the bishop next to his four legged friend.
Bail is set at $2,000 and his next hearing is on October 9th if anyone fancies making the trip to California to help free this poor man.  If you want you two could even go on the lamb together, and by that I mean on the run not double teaming a miniature sheep.
Doodle the Donkey has not released a statement.
If you're really into tales of humans fvcking animals, check out this article about Malcolm Brenner who had a sexual relationship with a dolphin. 
Follow AMJ @amjeezie Follow Sick Chirpse @sickchirpse