There's nothing worse than a nosy neighbour who thinks the whole world revolves around them and who can't keep their beaks out of other people's business, but I don't think I've ever seen a case as scummy as this one before. 
Featured Image VIA
A family over in Georgetown, Texas, built a playground on their property for their terminally ill 3-year-old son Colton Costa, which the kid hand-picked himself.
Instead of having their hearts melt over the fact a sick 3-year-old had his dreams come true, the Costa family's next door neighbours are suing them, claiming the structure is an 'eye sore' and wasn't built with the proper approval.
Colton's mum, Kim Costa, cays:
We're trying to live in the now because the future is very scary with this kind of diagnosis.

So, to see him get to run around and play and be as mobile as he is right now when he can be, you better believe we want to see it. We want him to be active and enjoy his life.
Colton was born with Hurler's syndrome: a genetic disorder in cells, tissue and organs for which there is no cure.
Their next-door neighbors – Richard and Carole Gottleib – filed the lawsuit claiming the playground cannot be properly be screened from view and at 14 feet high – it's too tall. The Gottleibs say it violates HOA restrictions and they want it taken down and their legal fees paid.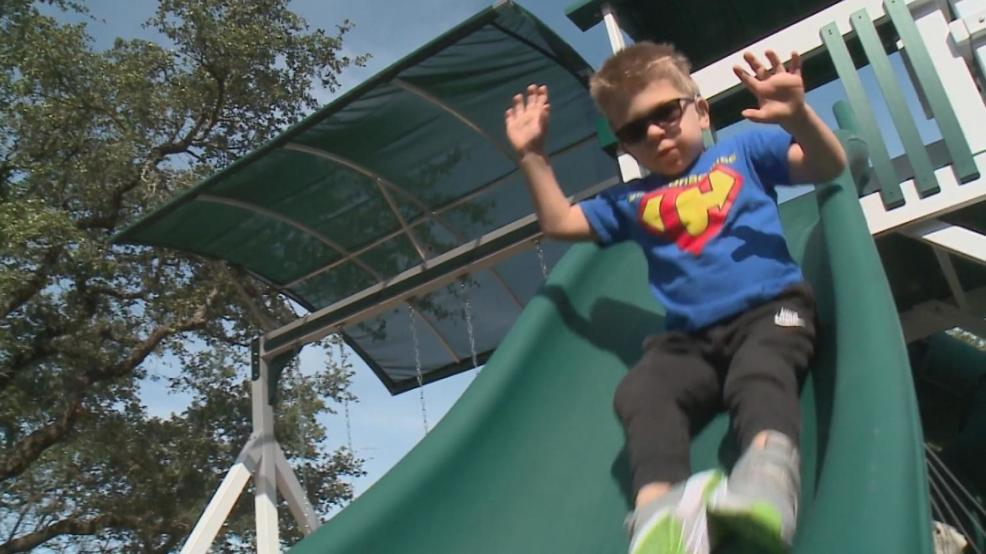 A bunch of news outlets are reaching out to the Gottleibs but they are refusing to comment, probably because on some level they realise what utter twats they're being. I just can't wrap my head around being so heartless and going to all that trouble to sue this family over a playground in their property… which they build for their dying 3-year-old! These people are simply not wired properly if they have this little empathy for a terminally ill child finding some joy in life.
Colton's mum Kim shared some more info about the situation on Facebook:
So like she says the neighbours are fully aware of the details of Colton's condition, but they still don't give a damn. I might understand if they went over to talk to the Costas and figured something out between them, but to turn the whole matter into a legal battle? It's literally unbelievable.
Let's hope the case is somehow dropped or laughed out of court so that Colton's family doesn't have to deal with this unnecessary bullshit during what must be a very difficult time. Worst neighbours of all time and it isn't even close. And that's saying something.
[h/t Newsweek]