If there's one feature that I think everyone can agree Facebook would benefit from, then it's the dislike button – people have literally been begging Zuckerberg for the past decade. And now he's finally given the people what they want… sort of.
Images VIA
Facebook is apparently trialling the dislike button on its Messenger service amongst a small group of users as part of a bigger initiative known as Messenger Reactions. These include the classic smiley face, crying faces and a LOL emoji.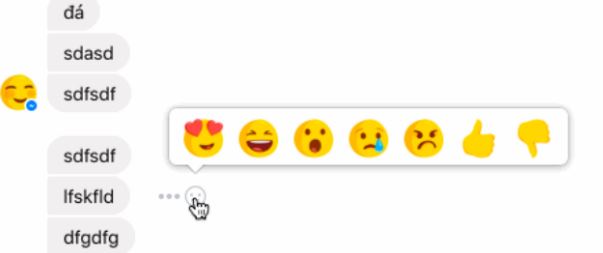 Whilst I'm sure most of us will be using the thumbs down to illustrate our disdain for something, Facebook doesn't intend for it to be used this way. Instead, they hope that the thumbs down will be used as a quick way for people to disagree with something. Yeah right, like anyone's going to use it that way – they're obviously just going to use it to tell people how much they suck and how what they're saying is stupid.
Although this is slightly better than not having a dislike icon at all, I still feel like it's kind of bullshit and we really need to get that actual dislike button, but apparently Facebook will never do this because it could lead to online bullying. Pussies.
For more Facebook, check out the 8 worst kinds of Facebook statuses. Would definitely be using the dislike button on a bunch of those.