I'm going to be honest with you, this is mainly just a 'worst of Extinction Rebellion' post because for all their seemingly positive motivations, the protests shutting down London this week have been an absolute shit show of epic proportions.
Featured Image VIA
First off, we have the anti capitalist, anti meat Extinction Rebellion crew taking a break from their protesting to eat… at McDonald's: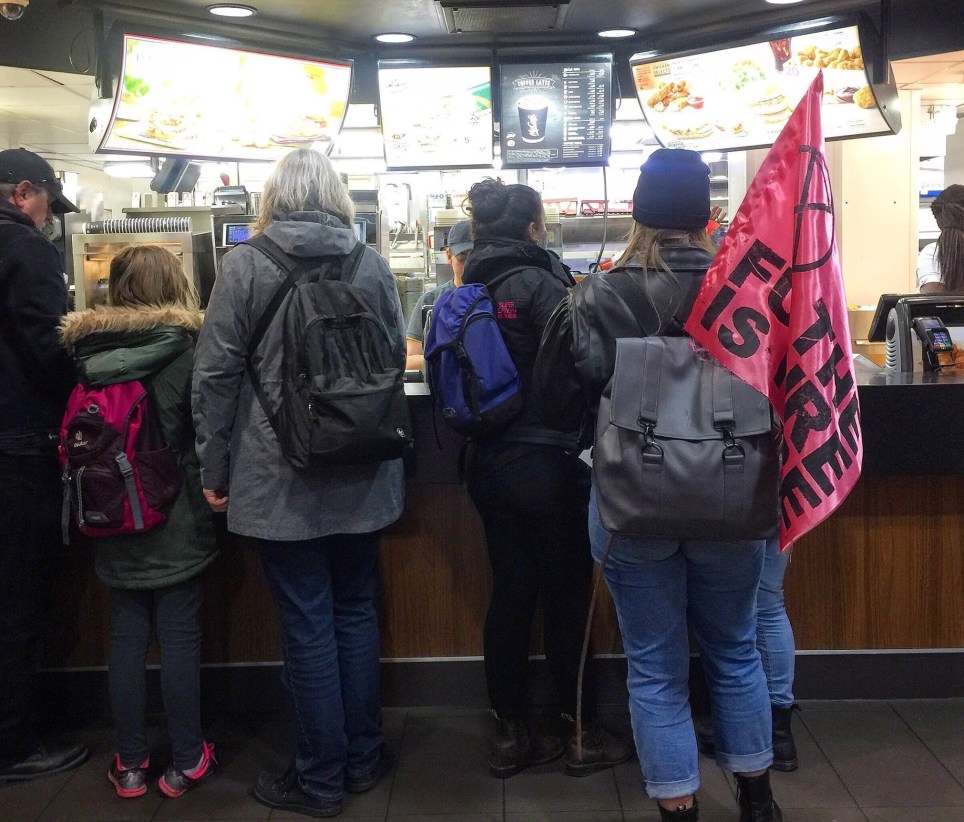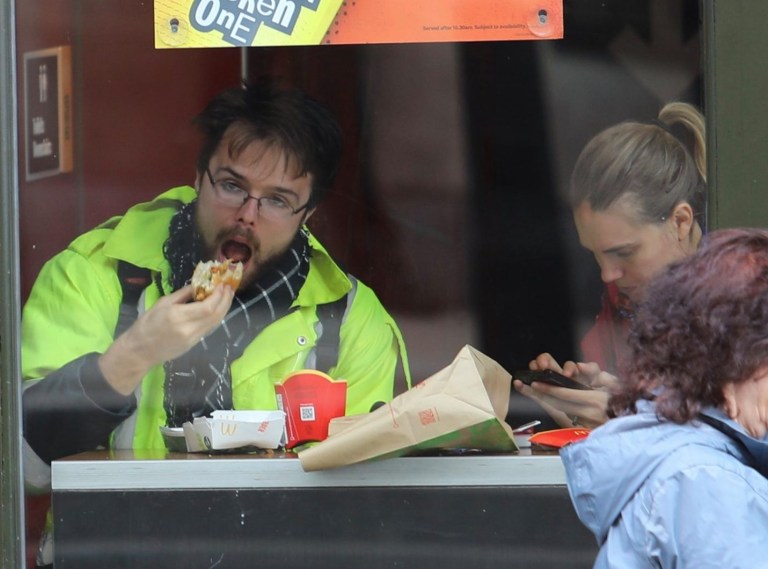 OK, you might say maybe they were ordering the vegan options, but even so we're talking about mega capitalist McDonald's here – the epitome of basically everything they are supposedly protesting against.
Next up we have the same climate protesters using a diesel generator for power. Whoops?
Womit betreibt #ExtinctionRebellion eigentlich das Camp am Kanzleramt? Damit: 😂 #Klimaschutzgesetz #BerlinBlockieren pic.twitter.com/K5nKNK5cJY

— Alice Weidel (@Alice_Weidel) October 7, 2019
How about buying and using PVC yoga mats made of petroleum?
In case your wondering the #ExtinctionRebellion yoga on Westminster Bridge is still going on. They really really like their yoga. pic.twitter.com/R8YSedMOgy

— James Bickerton (@JBickertonUK) October 7, 2019
Here's just one person needlessly inconvenienced by the Extinction Rebellion protests:
#ExtinctionRebellion – as u shut down main roads leading London hospitals, I walked 20mins with some 1 who has CANCER so they could get to hospital for a procedure, as the car couldn't get thru. 20mins might not sound long but when u hav CANCER IT IS! Thanks Extinction Rebellion! pic.twitter.com/kqbkfASRos

— Adelina Ad (@AdelinaAd1) October 7, 2019
I mean seriously, get a load of the state of these people who have nothing better to do on a weekday then shut down the busiest part of London with their weird bullshit:
2/4 And these people want to save the planet pic.twitter.com/u1hPuXC9Li

— Ajay Jagota 🏃‍♂️ (@ajayjagota) October 7, 2019
The scene in Trafalgar Square: guided interpretive dance. "This is how we make a difference. This is how we make a change." pic.twitter.com/bCAJX850sr

— Lucy Hough (@lucyhough33) October 8, 2019
How are this lot going to save the planet again?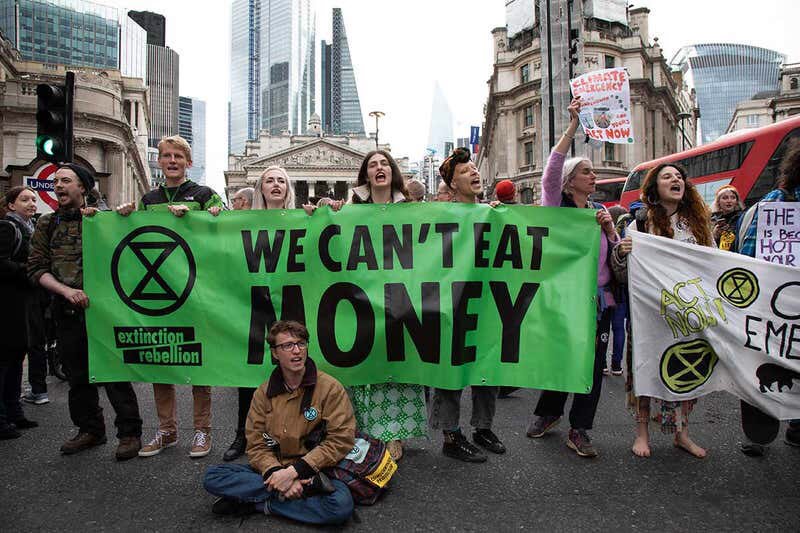 You can exchange it for 'food' in things called 'shops' though. Ever heard of it?
This guy chained himself to a car and then started sobbing into the tarmac:
"I'm just a father of two children that's very frightened of their future."

As police attempt to remove #ExtinctionRebellion activists, one protestor bursts into tears while chained to a car. pic.twitter.com/aTblAaXUYG

— PoliticsJOE (@PoliticsJOE_UK) October 7, 2019
Has he just found out those children aren't his or something?
Basically, there's loads of footage like this doing the rounds on social media which shows what a bunch of hypocritical wasters the majority of these Extinction Rebellion clowns are. At best you could say they are raising awareness about a serious issue, I just don't know that behaving this way is going to really win anyone over to the cause.
How many of them are serious about saving the planet as opposed to just being real world trolls and nuisances for fun?
For the eco-warrior who glued her TITS to the road at the last Extinction Rebellion protest, click HERE. Making a difference.