Extinction Rebellion's methods were once again brought into question earlier today, when a bunch of activists jumped on a London tube – stopping commuters getting to work and causing a massive brawl – and now one of them have spoken out to blame the London Mob for the trouble.
Images VIA
Elliot Laughin works for XR in Bristol and posted the following Facebook Live post following the brawl. It's 12 minutes long but there are som choice quotes from it below the Facebook Embed:
The activists climbed on top of the train and the London mob mentality went crazy.

They turned on me, they threw me from the chair that I was stood on and you can see 14 minutes into the video I just posted, someone comes at me, they throw me down on the ground.

My camera and tripod fell, then all you can see from when the camera cuts out, until I resume the footage once the attack was over, is just feet raining down upon me.

In that moment, you don't feel the pain, my dad told me once that if you're even being beaten up by people, you just get in the foetal position, you grab your stuff.

So I fell, my glasses came off, my hat came off, my phone scattered.

One of my phones has been smashed even further, not too bad though.

And essentially all I could do, I grabbed my glasses, I grabbed my hat, I grabbed my phone and my tripod and I just curled into a ball and the blows just kept coming and coming.

Eventually, three Londoners who were actually unhappy with the action stepped in, pushing back the mob."

I'd had nothing to do with planning the action, I was approached and asked to film. I said okay, I'll come along.

At times, I wasn't agreeing with the action, I thought it was not ideal.

And I thought it wasn't the best thing to be doing but I certainly thought if it was going ahead, I should be there to film and try to portray it in the best light I can."

I personally will never do another train action, I'm going to be targeting polluting industries.

I did respect the right to protest and I thought it would be ok to film. You don't always have to agree with an action to film it."

I wasn't frightened of the mob in that moment, I was frightened of what if our food systems collapse.

If our f******* food systems collapse, it's not going to be me that's being beaten, it's going to be our grandparents.

It's going to be our mum's and our dad's and our vulnerable people who are being beaten by the mob mentality.

Ten percent of people on that platform supported us and said they supported us.

About 70 percent were angry but they wouldn't resort to violence.

But 20 percent went into mob mentality and beat me on the platform, they pulled another activist down and beat him.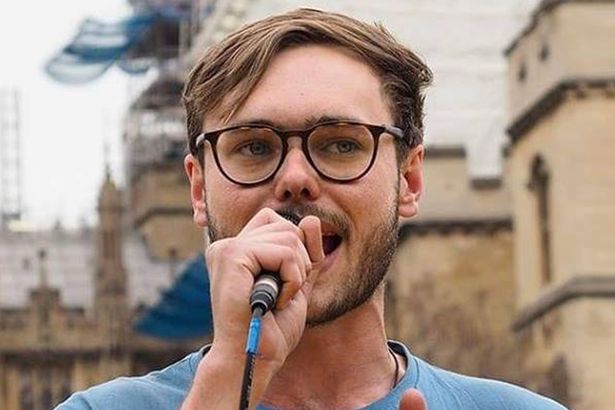 I mean a lot of what he says there makes sense and it is kinda shocking that he was targeted if he literally was just standing around filming and not actually messing anything up. You know that everyone is just gonna pick up on the fact that he said 'one of my phones' and label him as another rich kid that doesn't practice what he preaches though hey? Glad he's OK though and didn't get hurt.
As for Extinction Rebellion, it seems like this was their most controversial stunt yet, but I can imagine it's only the beginning for what they've got planned in the future. Hopefully it won't lead to more violence.
For more of the same, check out the original footage of the brawl here. Carnage.