Remember last year when Boris Johnson categorically said that Christmas wouldn't be cancelled pretty much all year and then three or four days before he told everyone that they couldn't travel and spend it with their loved ones?
Featured Image VIA 
Well we might be allowed to hang out with our families this year – might – but it looks as if it's not going to be the perfect Christmas was all envisaged as the impact of Brexit and the COVID crisis on supply chains means that an expert is predicting that a pigs in blankets crisis this Christmas is inevitable. Apparently 40 million packets of pigs in blankets land on our shores every year, but we can only expect a third of those this year meaning demand is going to go through the roof.
Here's what British Meat Processors Association (BMPA) chief executive Nick Allen had to say about it all: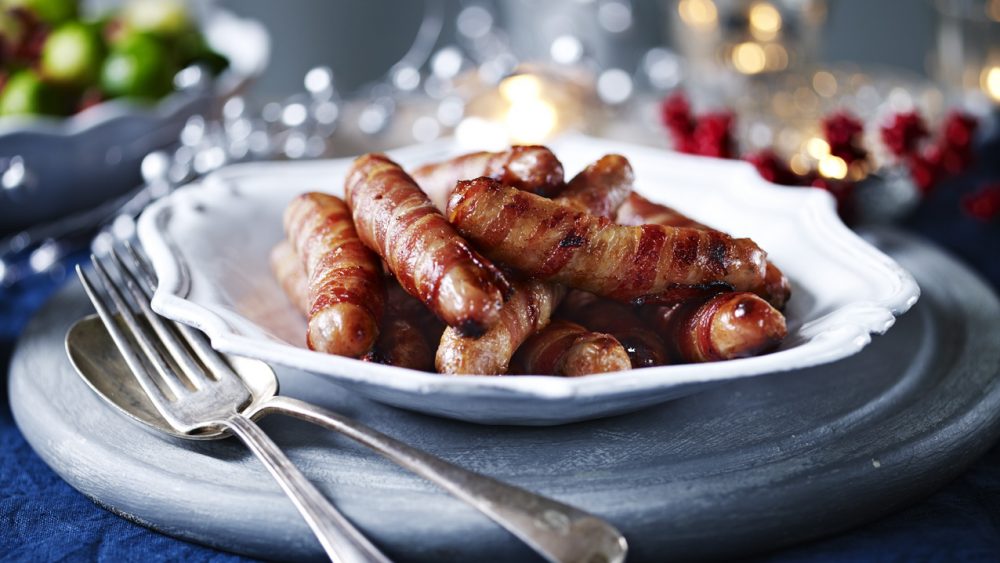 Some of the pig processors are having to cut down on how many pigs they are processing a week so that's starting to have an impact back on the farm.

We are cutting back and prioritising lines and cutting out on things, so there just won't be the totals of Christmas favourites like we are used to.

Supplies of gammon could also be affected.
Lol that last bit is funny because we all know that everyone who voted for Brexit loves a bit of gammon don't they? Wahey!
Anyway, in all seriousness this news completely and utterly sucks and is surely going to ruin Christmas for a large proportion of the country, maybe even more so than last year for some people. My advice would be to buy some now and freeze them, even if you have to make them yourselves. Needs must.
For more of the same, check out this giant 2 metre long pig in blanket from Aldi. None of that this year.