A 26-year-old mum was 'livid' to receive a note tucked under her car windscreen wiper demanding she shut her blinds because her neighbour says their kids 'don't want to see your arse out'.
Featured Image VIA
Alex Taylor was shocked when she went to her car at 8.30am on Monday to discover the prudish telling off after apparently being spotted in her underwear in the window of her Chelmsford, Essex, home on the wekeend.
The mum-of-two had thrown a t-shirt on over a pair of French knickers while locking her door and turning the lights off at around 10.30pm before heading to bed. Well, apparently she had an audience and the wives/mums next door weren't happy.
The note read:
It would be much appreciated if you could unleast shut your blinds when walking naked! Around your house… my kids do not and would not want to see your arse out on the show. Much appreciated, your neibours.' [sic]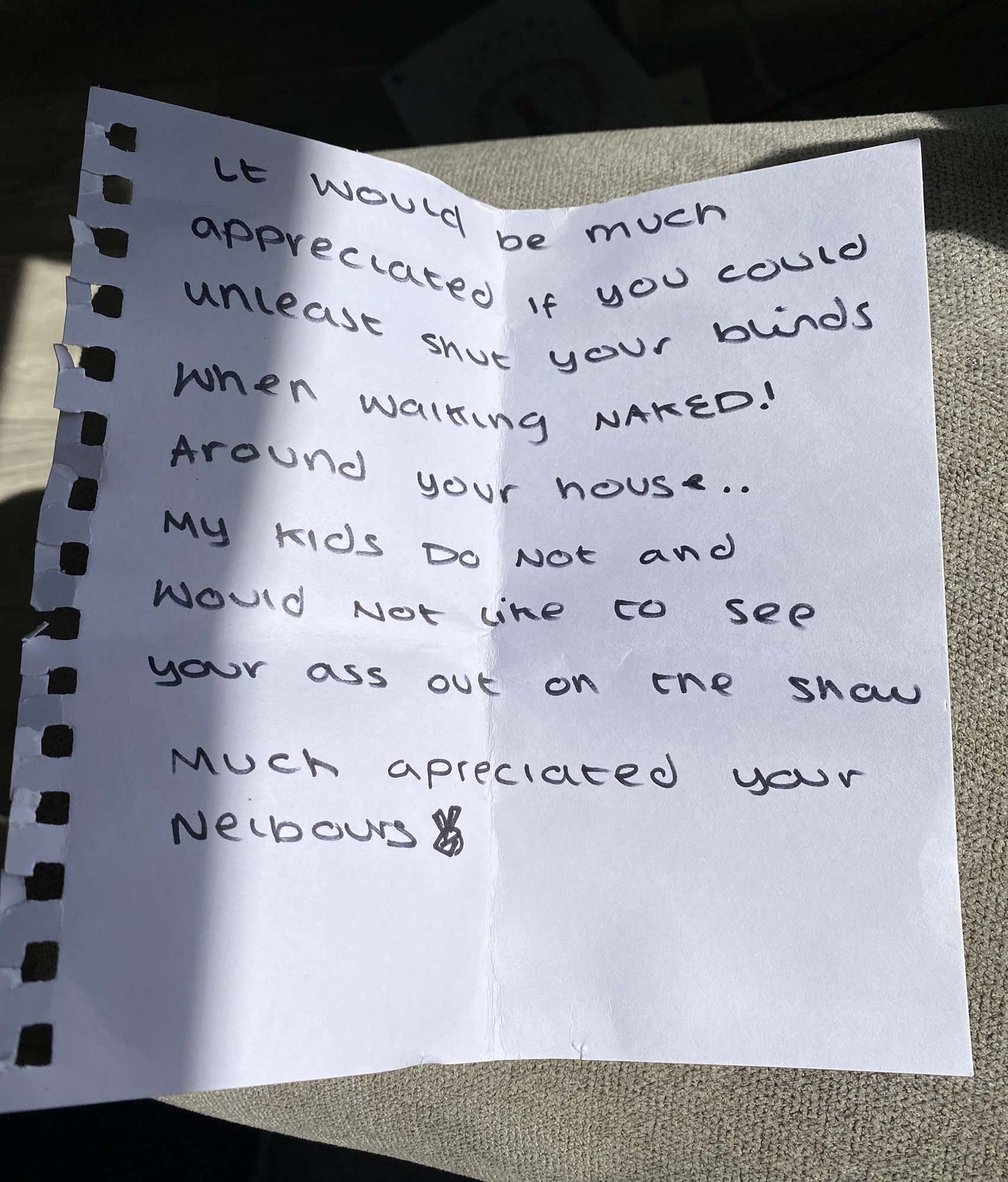 Bit rude, especially how passive aggressive it is to just leave a note like that on someone's car. Well it's turned out having the opposite effect because Alex has now sworn to strut around in her lingerie with the blinds open more often. Go Alex Go!
Alex told MailOnline:
It's the most bizarre thing that's ever happened to me, I can't get my head round it.

I wasn't walking around naked. I was wearing a t-shirt and French knickers – they covered a lot of my bum.

To be honest they're lucky because normally I walk around in a lot less than that. I just went round as I normally do, locking up and turning all the lights off.

They're lucky they caught me quite covered up on this occasion. I'm very comfortable in my own skin, I have no problem with the way I look.

I'm not too sure what their upbringing is to think that that's an issue, but also to think it's ok to look in someone else's home and tell me how to dress.
Too right. Also I'm pretty sure I know what's really going on here and why the neighbours are so mad at Alex. It's because she's a size 8 MILF parading around in her underwear and it's their husbands catching a sneaky glimpse through the windows, not their children. The husband of the Karen who left the note probably had an everyday ritual where he made sure he was at the window a certain time waiting for Alex to show up wearing nothing but a tiny T-shirt and her underwear. It was the highlight of his day! Until he got caught, that is.
Anyway, big up Alex and thoughts & prayers with all the husbands in Chelmsford who've been busted checking her out. Let your MILF flag fly!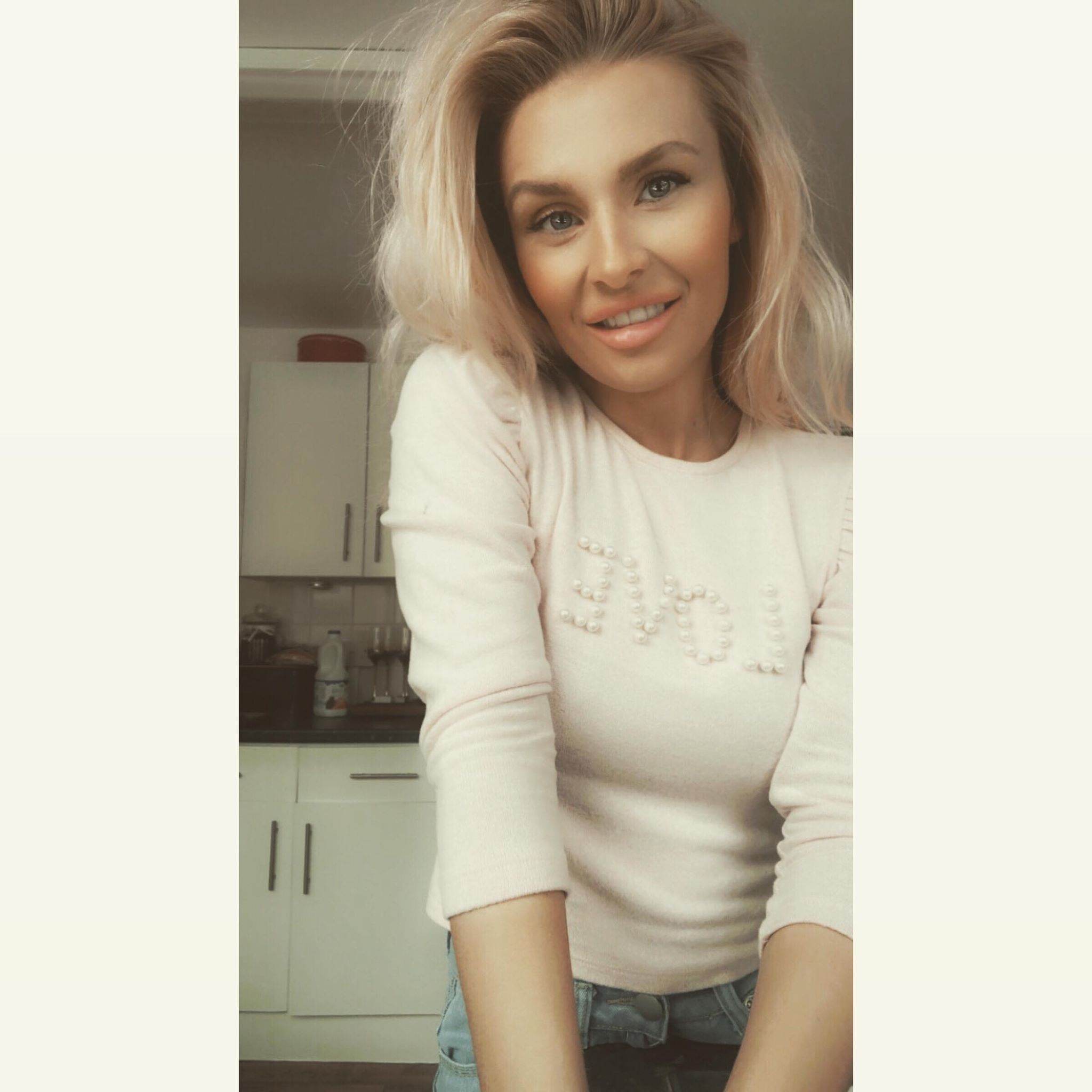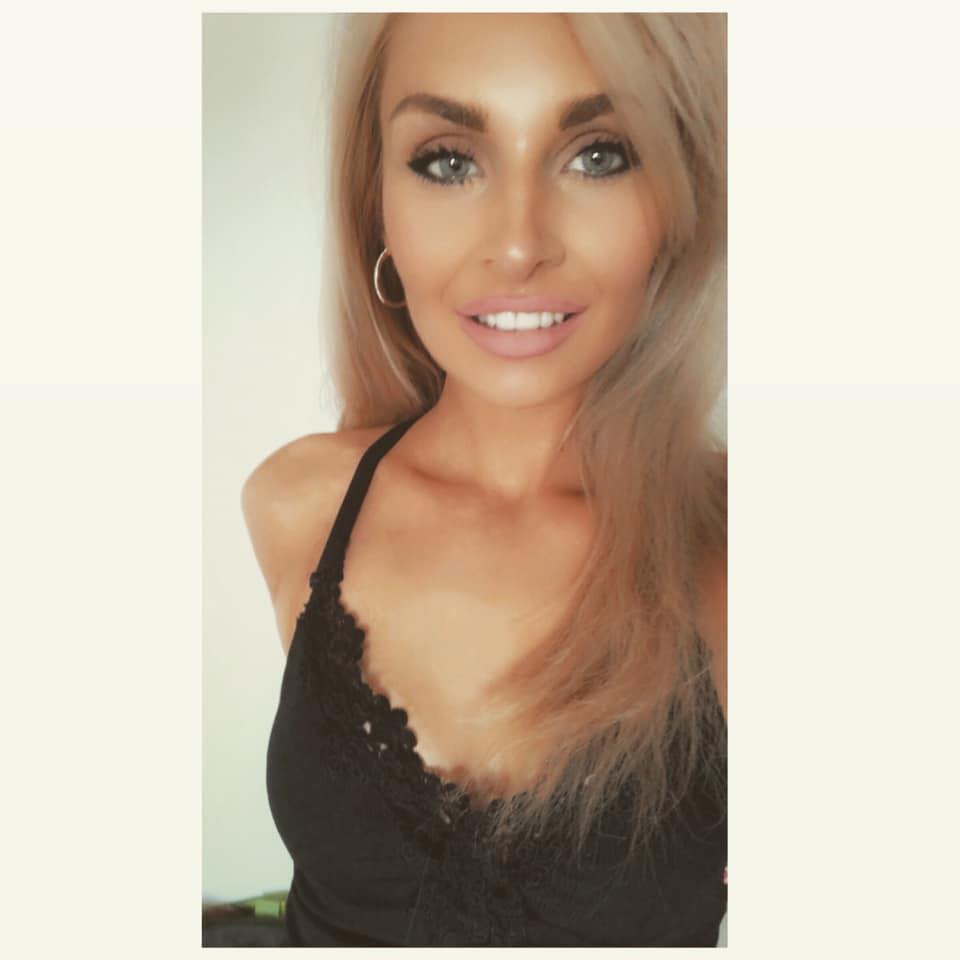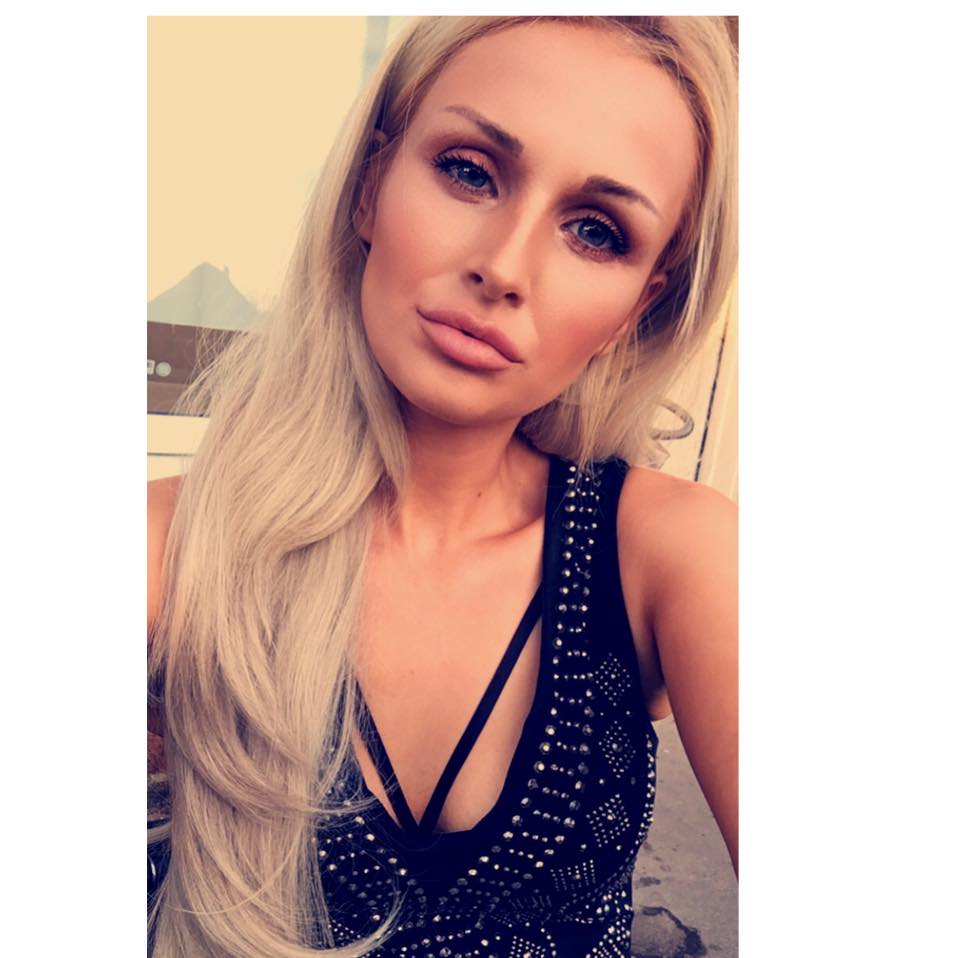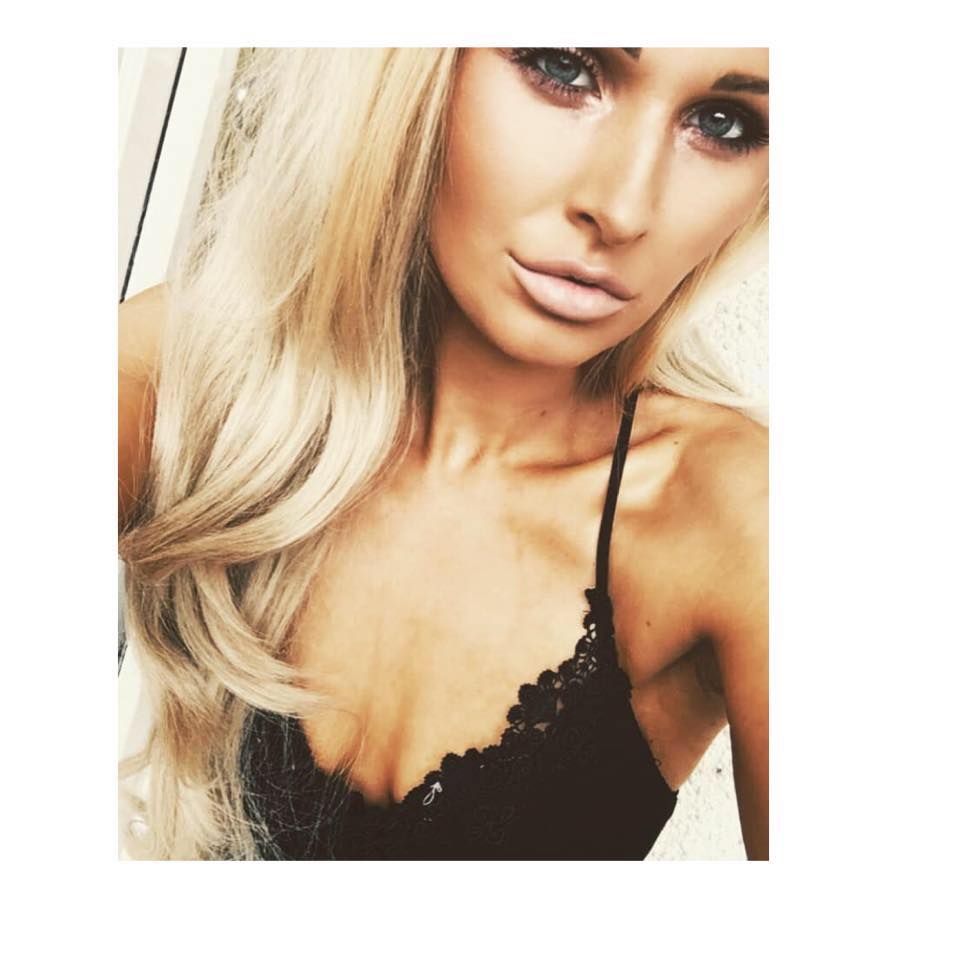 She can always move in next door to me if she likes. Although it wouldn't shock me if she's got an OnlyFans set up by the end of the week. Gotta strike while the iron's hot.
For an insane video of a crackhead neighbour confronting the couple next door for making her boyfriend cry, click HERE.