You all remember The Hangover, right? A few buddies take their soon-to-be-married pal to Las Vegas for a wild weekend, only to wake up the next morning and not remember a thing.
Images VIA
Have you ever wondered what that film might look like if it had happened in the UK? Well, now you no longer have to wonder, as an entire stag party who were travelling from Manchester to Sin City have been jailed after they fought each other and exposed themselves on what has been described as "eight hours of hell". Yep, definitely trumps getting a Mike Tyson tattoo.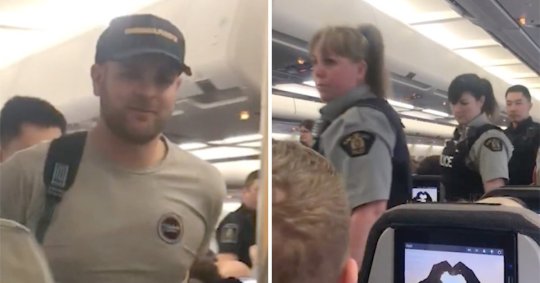 It's reported that Stag Michael Ward, 33, and his three mates Scott Capper, 32, Craig Hopwood, 35, and Daniel Howarth, 35, were all drunk when they boarded the Thomas Cook flight, and when cabin staff refused to serve them any alcohol, they just continued to drink their duty free rum and coke on the plane.
This led to inevitable chaos, as the men got rowdier by the minute and ended up doing press ups in the aisle, fought each other and even grabbed hold of a female flight attendant's butt and lifted another's skirt. When one staff member tried to do the safety demonstrations, Ward later told her:
No one would marry you with a f***ing face like that.
Things got so out of hand that the flight had to be diverted in Winnipeg, Canada, where they were arrested by police and sent back to the UK.
The flight attendant who was groped said:
I couldn't quite believe what had happened. Nobody has the right to touch me when I am at work. It made me feel degraded.
Since the diversion cost the flight company about £35,000 and the men in question all had previous convictions, they didn't get off lightly when back at home – Ward, Capper and Hopwood got two years while Howarth was jailed for 19 months.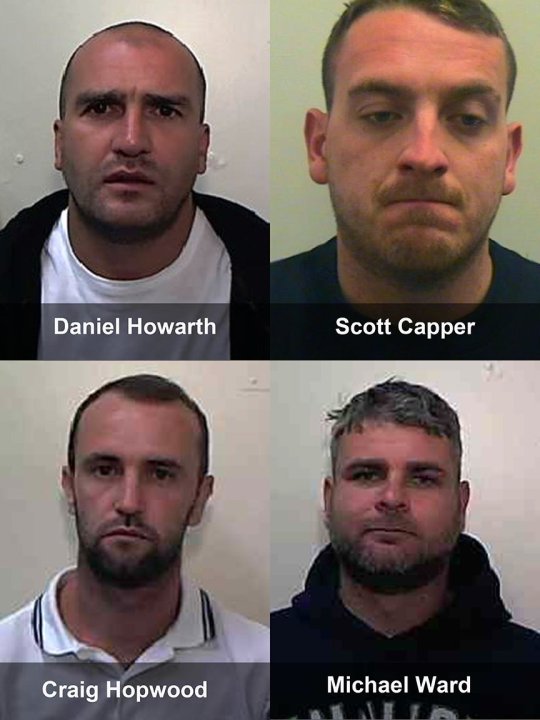 Judge Hilary Manley told them:
None of you were in a fit state to be on an aircraft, but none of you cared. The arrogance and contempt each of you displayed is breathtaking.

You were a group of loud, large, drunk men with total contempt for other passengers and misogynistic aggression to the crew.
Looks like these men caused more damage than anyone could've predicted – lawd knows what they would've done if they'd actually made it to Vegas.
For more stag dos gone awry, here's what happened at Joey Barton's.