England won their first game at the World Cup with a last-gasp header from Harry Kane against relatively easy opposition in Tunisia, but from the scenes that followed you'd think we just beat Germany in the final or something.
Featured Image VIA
Here's some of the madness that followed the 2-1 win: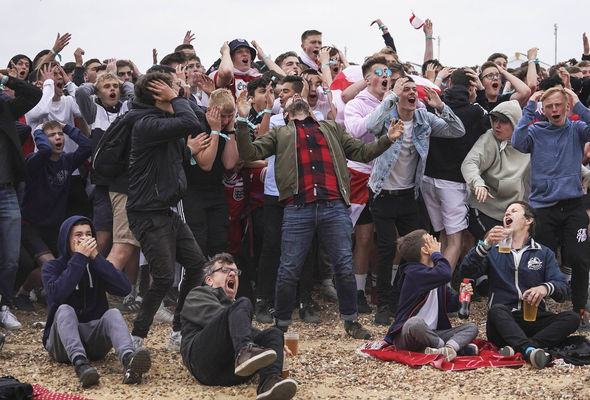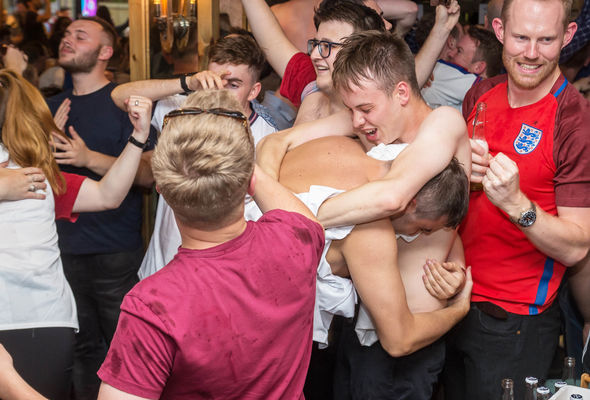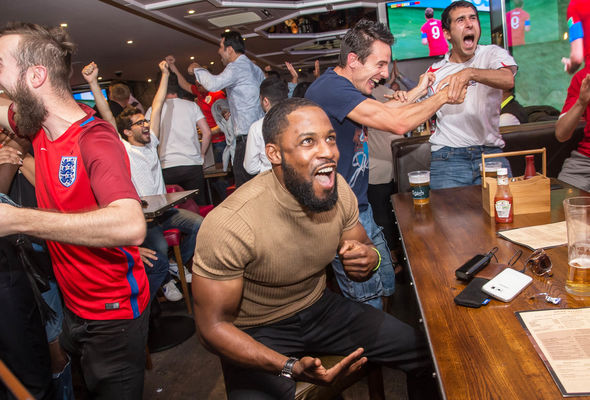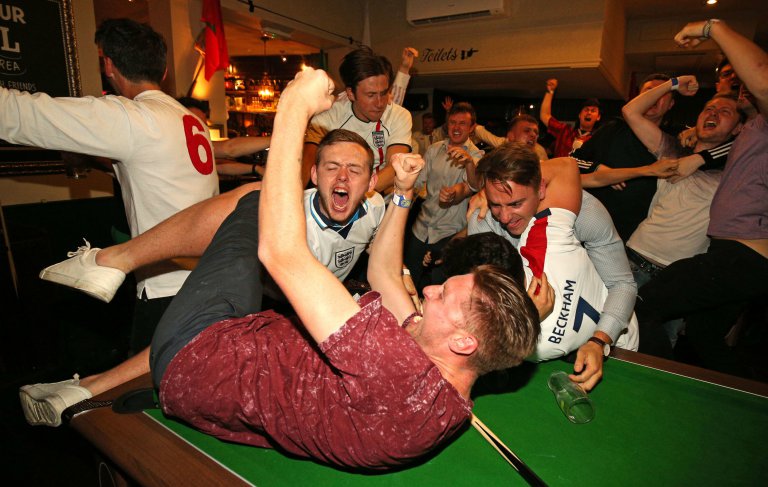 Images VIA
Gary Lineker's reaction to Harry Kane's headed goal in the studio:
One fan celebrating out in Plymouth got thrown from the bonnet of a car:
According to the British Beer and Pub Association (BBPA), England's exploits in Russia will bring a massive boost to the British economy, as Brits are set to drink 170 million pints more than usual at home this month.
A BBPA spokesman said:
This World Cup will be better for the trade than the previous World Cup.

Pubs and supermarkets will be boosted by favourable times for World Cup games. Early kick-offs will help the trade.

And there has been an increase in the beer price.

And if England steamroller a team, excitement will build and more beer will be drunk. England progressing from the group would mean more beer drinking.
Great to see everyone enjoying themselves and the Three Lions off to a good start, but let's not get ahead of ourselves eh? It was a game we should have easily won rather than just about nick at the end. Still, a good show of resilience from the squad. The real test will come against Belgium in the coming weeks.
If you thought England fans were excitable, get a load of this American football fan celebrating his team's win by eating literal horse poo off the street. Grim.