World Cup fever has truly hit the nation following England's 6-1 demolition of Panama and pretty much everyone in the country reckons that England have one hand on the trophy already.
Images VIA
Despite this renewed optimism and everyone walking around muttering phrases like 'we still believe' and 'it's coming home', anyone that actually knows anything about football and the England national team knows that it's pretty unlikely that we'll actually end up winning the damn thing. Except for Jamie Richardson from Castleford that is, who is so confident that he's already gone and got 'England World Cup Winners 2018' inked on him. Gotta love that optimism.
Jamie had this to say about his decision: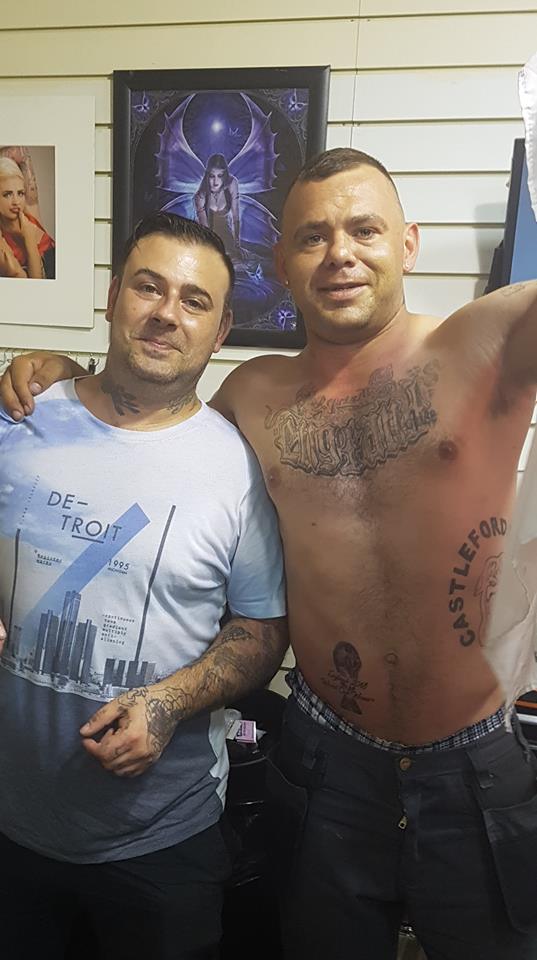 We were 5 – 0 at half-time, and I just knew. It just felt like not since Euro 96 when we were 1 nil up against the Germans, or in 1998 when Michael Owen scored against Argentina and before Beckham got sent off, we – in a major tournament – really had a chance of winning.

I know it was only Panama, but you look at the last five nations that have won – France, Italy, Germany, Spain, and Brazil, all of these major teams. It's our turn.

Spain drew with Morocco, Germany lost to Mexico.

You've got all these other teams that are struggling at the minute, and with teams sitting so deep, to go 5 – 0 up against any team at international level is pretty good going.

At first, my girlfriend called me a dickhead, but once she'd seen it, she said it wasn't that bad.

I haven't even thought about us not winning it. I truthfully believe we're going to win it. It's not a gimmick, I honestly think we're going to do it.
I mean it's great that this guy still believes and everything, but I think his girlfriend was right in calling him a dickhead because it's a completely stupid thing to do. Everyone in the whole world is probably going to call him a dickhead as well because I mean, if England don't pull off the win – which is pretty much impossible – then every time he takes his top off everyone is going to look at him and think what a twat he is. And he looks like the kind of guy that takes his top off all the time. I suppose there's always the possibility that people might be distracted by his very tasteful Castleford tattoo and miss it as well.
Of course, I could be completely wrong come July 15th and Jamie could be laughing in my face as the first of many people to get a similar tattoo to that. But to be honest I'll be willing to eat my words if we do see Harry Kane lifting that trophy. Hell, I'll even get that tattoo myself if that happens. It's coming home.
For more World Cup, check out PornHub rinsing Germany's early exit. Legendary.