Game Of Thrones had us all in tears (again) a couple of weeks ago as we finally found out the truth about good old Hodor and watched his demise as he held the door in order to save Bran Stark and Meera from certain death at the hands of The White Walkers. Oh Game Of Thrones, you really do know how to bring out all the feels.
Featured Image VIA
Surprisingly though, it turns out that Hodor's death scene was originally intended to be way more horrific than the one that was eventually presented to us on screen. The director of that episode Jack Bender explained in an interview with Vanity Fair: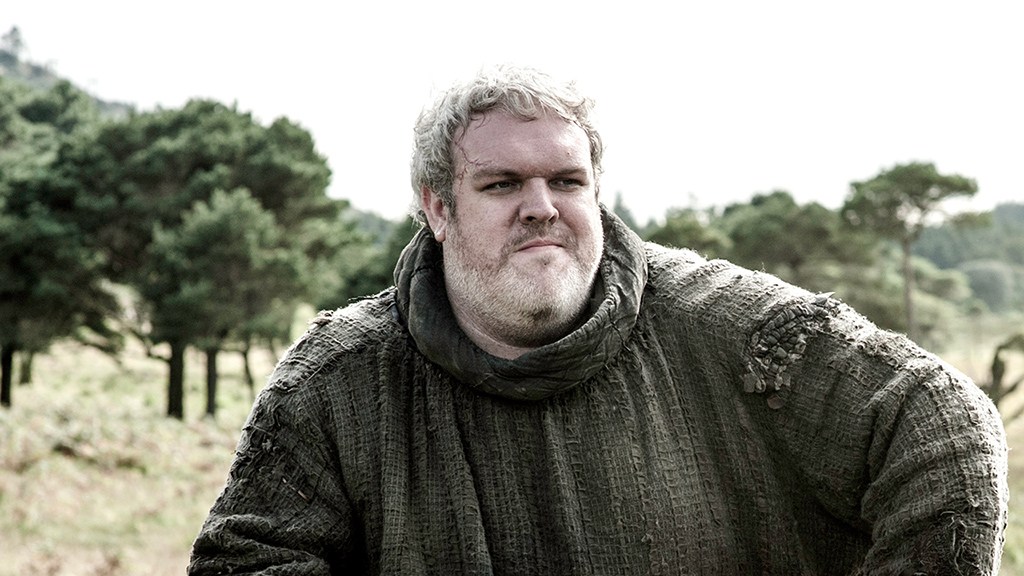 I said, 'What the dead would be doing to Hodor would be ripping his clothes off once they got through that door.

They would be ripping his flesh off. If the dead can go through wood, they're going to be tearing Hodor apart.

David Benioff and Dan Weiss pointed out that tearing Hodor apart might make the scene more horrific than sad.

I still wanted to make it scary enough, see Hodor surrounded and engulfed by these skeletal arms and long fingers, that were eventually going to smother and kill and rip him apart, or whatever they were going to do that we didn't see.

But to not let the horror of it overwhelm the emotion of losing that character and making it really land on the idea that he was sacrificing himself so his friends could get away. That was the dominant idea.
And that's how we ended up with the scene that was eventually broadcast, and the fact that his death happened largely off screen made it way more effective and emotional than just seeing him ripped into little tiny pieces. A great example of how conflicting ideas working together to a compromise can end up being an excellent piece of television. Bravo.
It's just a shame we won't be seeing too many more of those, as it looks like Game Of Thrones is coming to an end pretty soon.