Dubliner Lewis Kenny is a recent graduate and part-time poet, and like many in his situation he's fed up of hunting for jobs and not finding any joy.
Featured Image VIA
While lamenting the countless rejection letters he's received, Lewis decided to re-write Eminem's Stan into a 'poem for the unemployed', and it's pretty great.
The original:
The remix: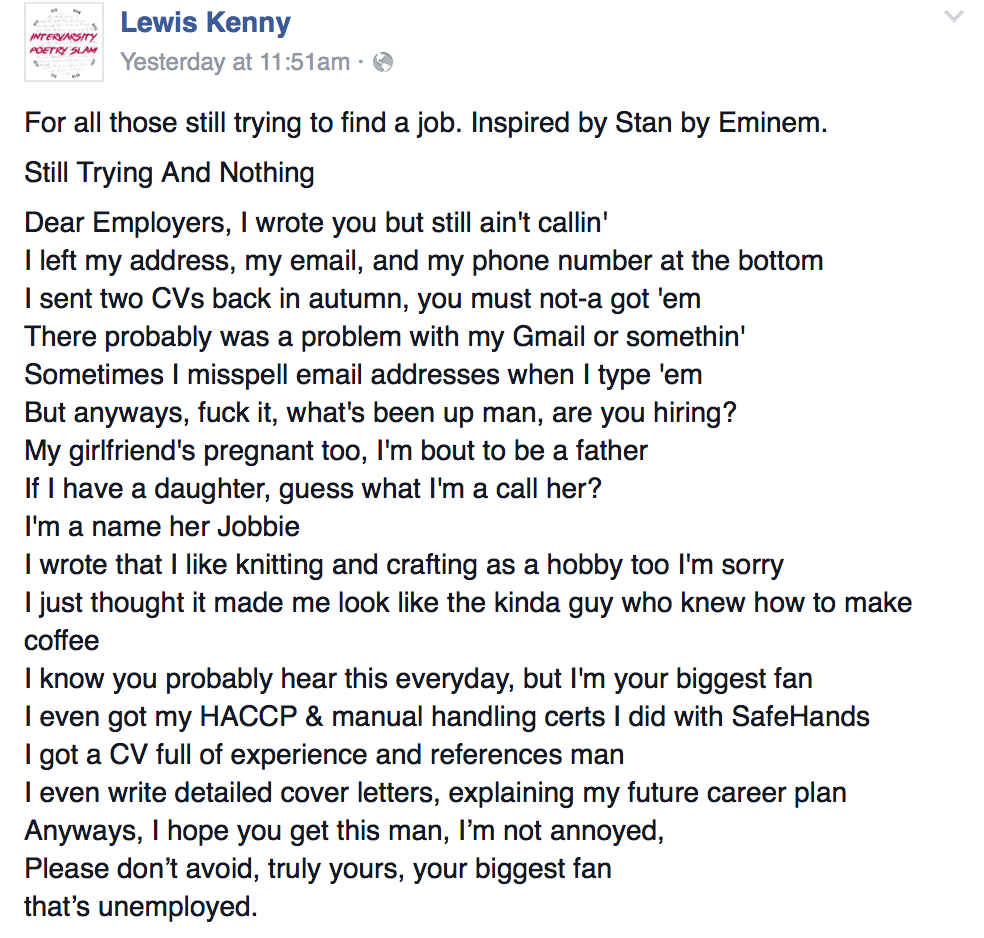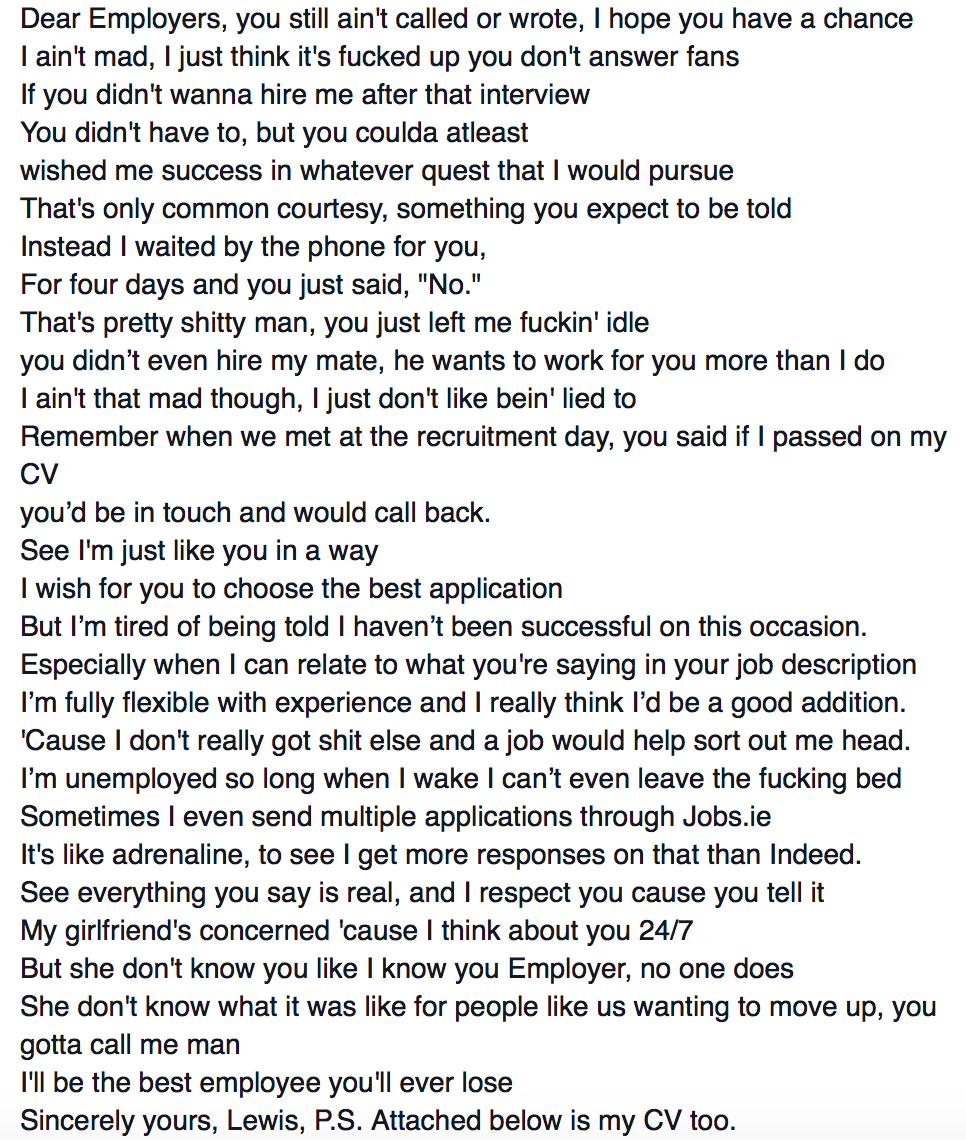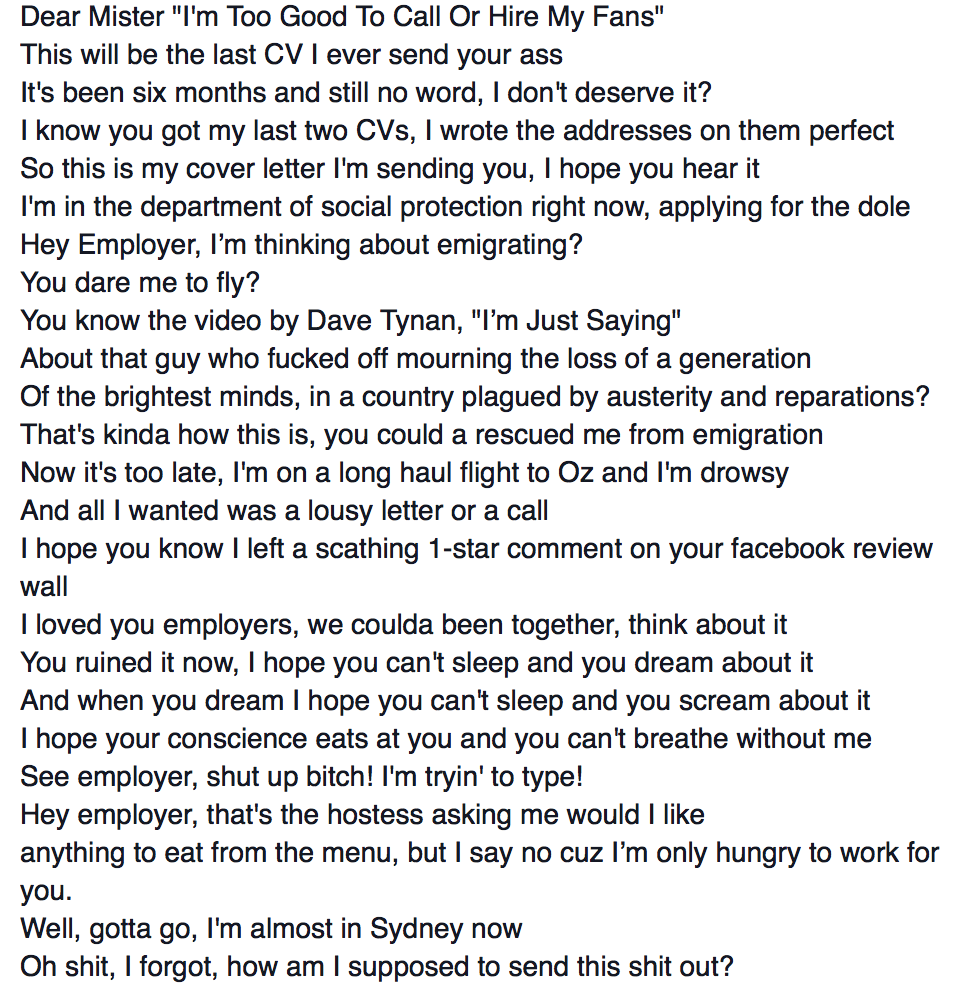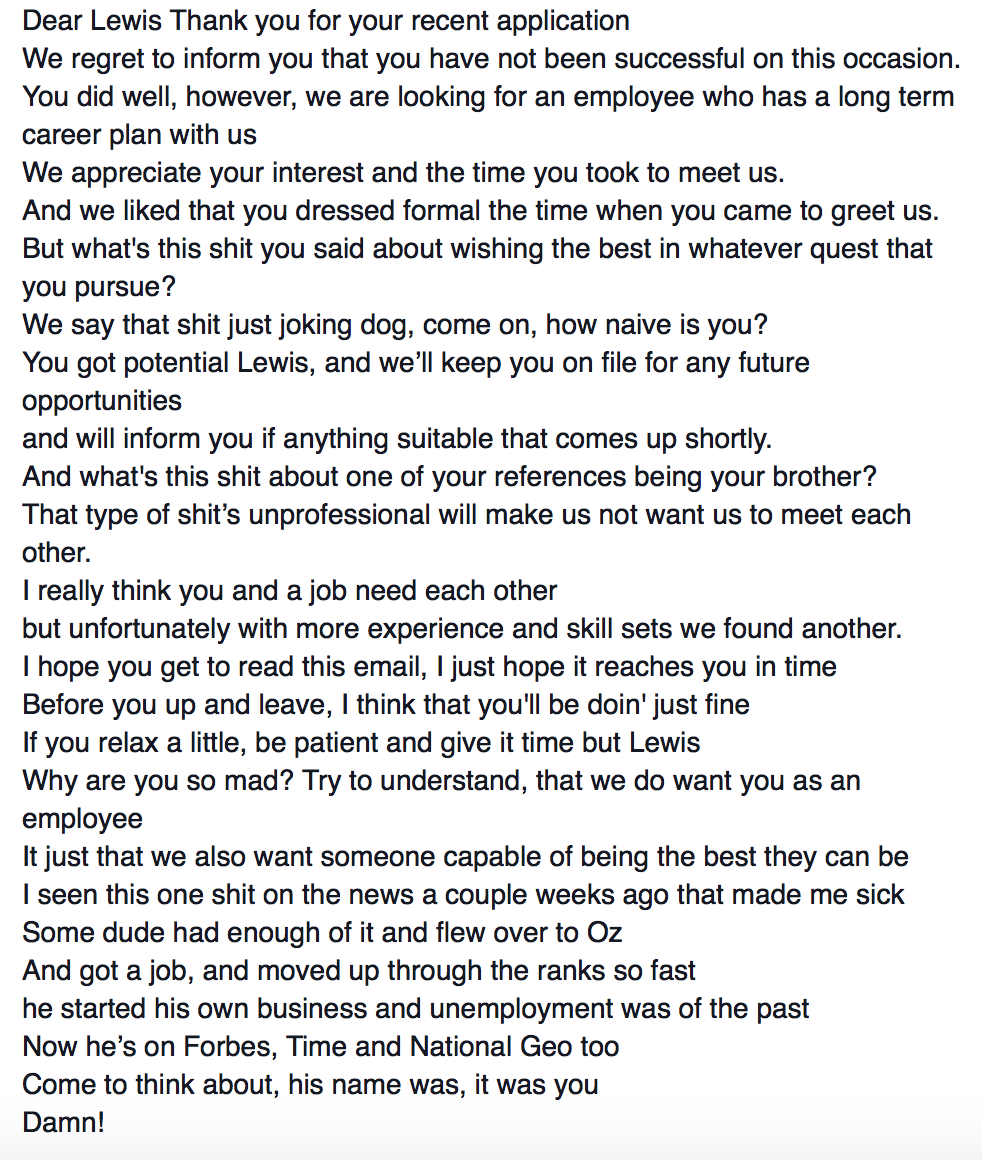 Call me crazy but I think Lewis Kenny from Dublin just wrote a better song than Eminem? I mean OK Eminem basically hooked him up with the whole outline and flow of the song but still, that is an A+ re-write. Way more relatable than Eminem's original too — everyone knows that job hunting is the absolute worst.
I tried to rap it along to the beat and Lewis has definitely taken some liberties with the amount of syllables he uses in some lines. Still, fire remix.
For our run-down as to why being unemployed isn't really that bad, click HERE.