One trick Eminem definitely missed back in the day was not putting the phrase "Mom's Spaghetti' on a T-shirt and selling fuck loads of them. Well I guess he's taken the hint from Birdman's 'Respek' T-shirts recently and finally gone through with it.
Featured Image VIA
Boom: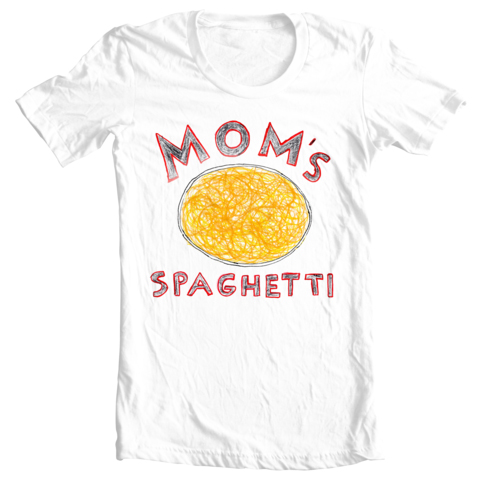 Hm. Yeah. Looks a bit shit right? Also might be about 15 years too late but better late than never. Of all the lyrics Eminem has ever spat those first few lines from Lose Yourself are probably his most legendary so makes sense you'd stick at least 2 of them on a T-shirt. Honestly can't believe he or his people didn't do this sooner.
He's also managed to release the T-shirts days AFTER Mother's Day in the US. I guess he never really liked his mum anyway. Get yours HERE.