I don't think anyone really gets excited about Eminem albums anymore (probably because he's released so many awful ones in recent years), but nonetheless Mr Slim Shady dropped a surprise LP on Spotify this morning. I haven't bothered listening to the whole thing yet but I did hear the track featuring Ed Sheeran and it might just be the worst song I've ever heard.
Featured Image VIA
But while I may not care for Eminem's music, one thing I care about even less is how worked up people get over his lyrics. On the song 'Unaccomodating' featuring Young M.A., Eminem has sent the outrage brigade into meltdown again with his lyrics about the Manchester terror attack in 2017.
Eminem references the terror attack at the Ariana Grande concert which killed 22 people while bomb sound effects play in the background, rapping the following:
But I'm contemplating yelling "bombs away" on the game, like I'm outside of an Ariana Grande concert waiting.'
Here's the general reaction:
eminem literally just made a joke about the manchester bombing at ariana grande's concert… that is just so fucking sick, y'all better not give this man any attention. people literally lost their lives, and you're going to release music and try to make a profit off of them? pic.twitter.com/mKJo06RL9p

— chris (mariestakis) (@sweeterheavens) January 17, 2020
eminem stans are really trying to defend his joke about a terrorist attack that killed 22 people and gave ariana PTSD…literally bye

— angie – circles out now !! (@fckinggrateful) January 17, 2020
Eminem said 'bombs away like i'm outside an ariana concert" and then put an explosion sound pic.twitter.com/FPTnN4QJUt

— swaggzeez 🇨🇦 (@_Swaggzeez) January 17, 2020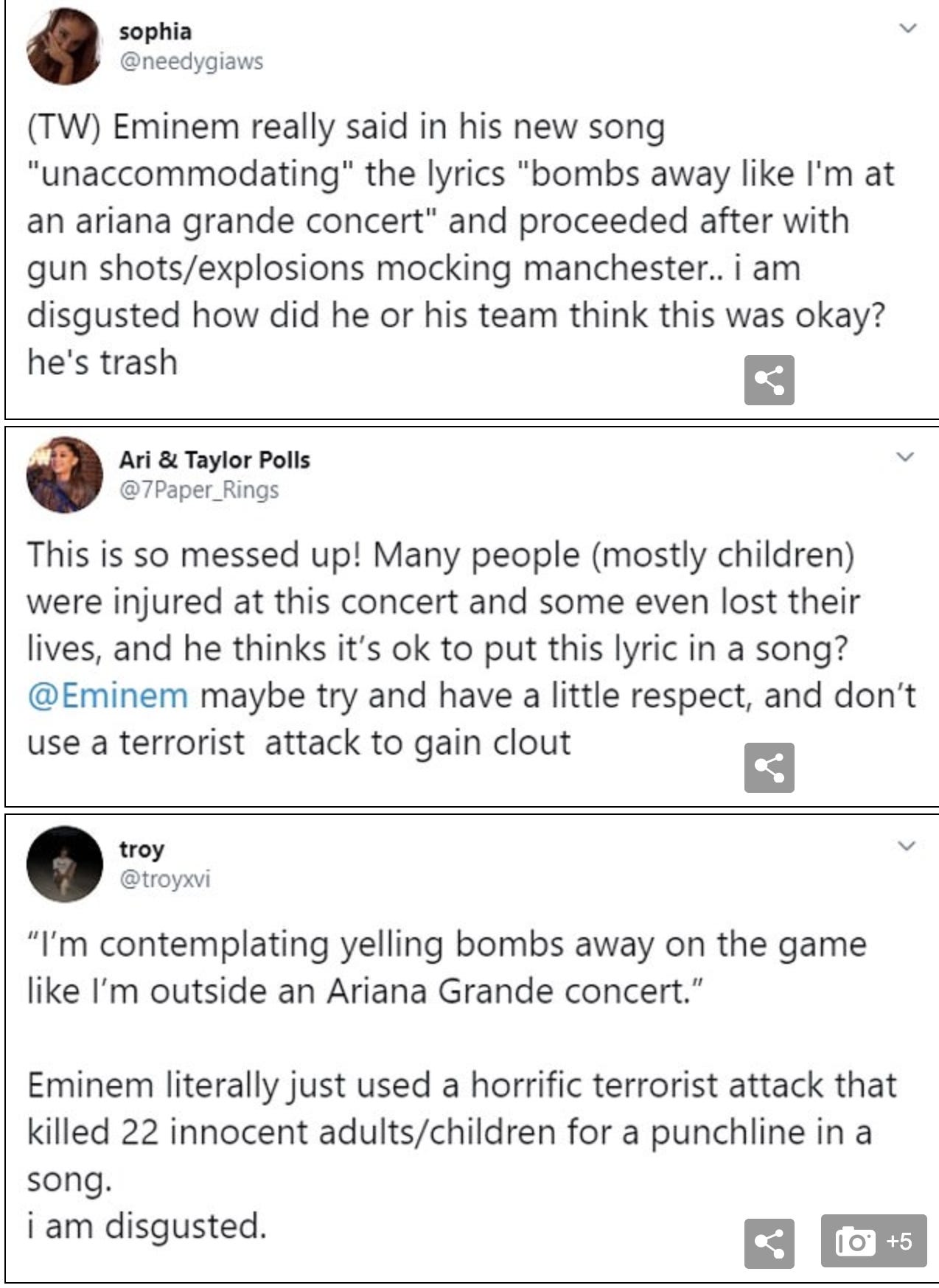 Now I'm not the victim or survivor of a terror attack so maybe it's a bit insensitive for me to say this, but this is what Eminem has been all about since day one. He literally made songs about kidnapping and murdering his own mum and girlfriend on his first album. He's always going to say shocking stuff with the intention of offending you into talking about him.
Also, let's not forget – actions speak louder than words: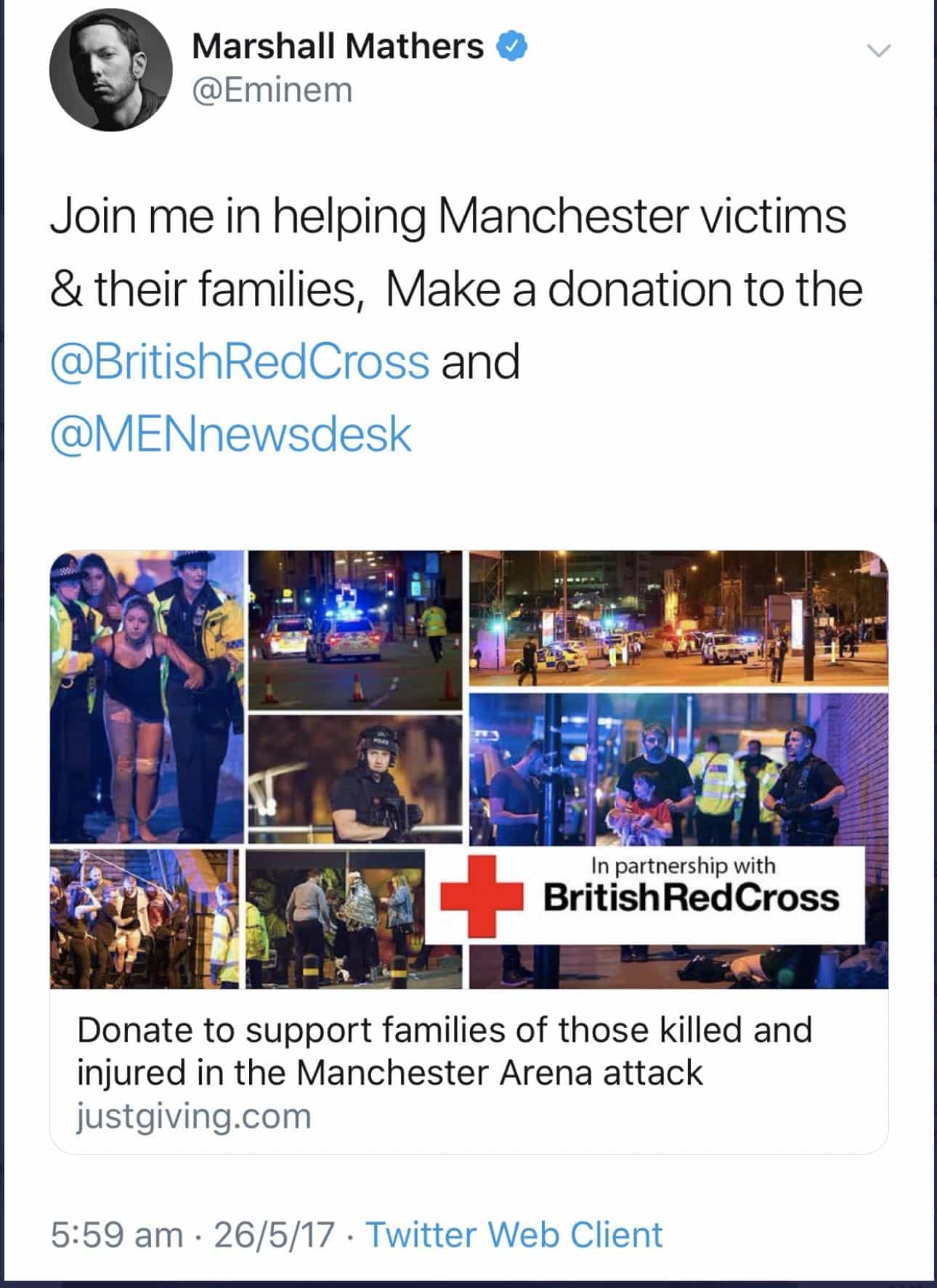 There's also apparently another song on the album called 'Darkness' in which Eminem raps about the Las Vegas shooter and urges his listeners to vote while calling for stricter gun laws, so that's something.
So at least he's not trying to wind up the Twitter warriors on every track. Still, can you imagine the reaction Eminem would have got on Twitter if he'd released the Marshal Mathews LP in 2020? Yikes.
For a look at what Eminem's old pal Obie Trice is up to nowadays, click HERE. Spoiler = he's been arrested for shooting his girlfriend's on in the dick.