Remember a few weeks ago when everyone was pretty outraged that Netflix's dumb show 'Emily In Paris' had been nominated for a few Golden Globes whereas Michaela Coel's 'I Will Destroy You' was completely overlooked?
Featured Image VIA 
Well, it turns out that the controversy might be even larger than we first thought as the 'Emily In Paris' creators are now being accused of bribery in return for their nominations by 'The Los Angeles Times'. The newspaper is reporting that Paramount flew 30 Hollywood Foreign Press Association members to Paris prior the shows release and treated them to stays in 5 star Paris hotel rooms at a cost of $1400 a night.
They were also then treated to a lunch and a news conference at the Musée des Arts Forains, a private museum filled with amusement rides dating back to 1850 and generally treated like kings and queens during the trip. Seems pretty clear they were after something with that kind of treatment doesn't it? And it seems like they achieved it when 'Emily In Paris was nominated for 'Best Comedy Or Musical Series' and 'Best Actress In A Comedy Or Musical'. Worth it?
One unnamed HRPA member who wasn't on the trip also said the following about the nomination: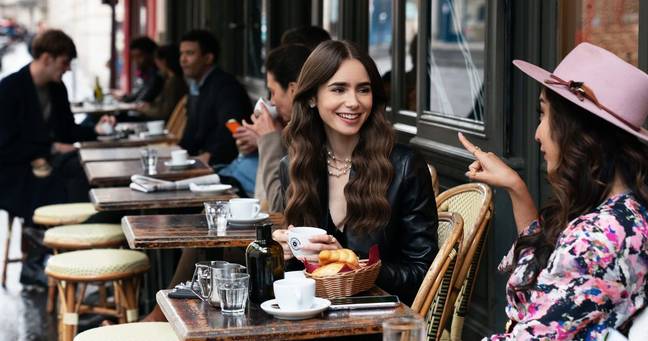 It points to a broader credibility issue for the group.

There was a real backlash and rightly so – that show doesn't belong on any 'Best of 2020′ list.

It's an example of why many of us say we need change.

If we continue to do this, we invite criticism and derision.
That person isn't wrong there. Can't really say I'm surprised though as surely every awards ceremony is open to bribery and corruption and regularly is subject to both – it seems like the whole concept goes hand in hand with them – although maybe I thought historic institutions like the Golden Globes were above that. Clearly I was wrong though. So it goes.
For more of the same, check out what people were saying about James Corden's Golden Globe nomination. Maybe this is the year everyone realises awards are full of shit?