Elton John is releasing an autobiography this year entitled 'Me' and it sounds like it's going to be pretty explosive given some of the stories that he's using to hype it up and shop it around like this one about Michael Jackson.
Featured Image VIA 
Everyone knows that Michael Jackson had his issues – although it's unsure if we'll ever figure out if he was actually a paedophile or just severely weird/mental – but it seems like Elton is coming down in the latter camp after looking at this passage from his book: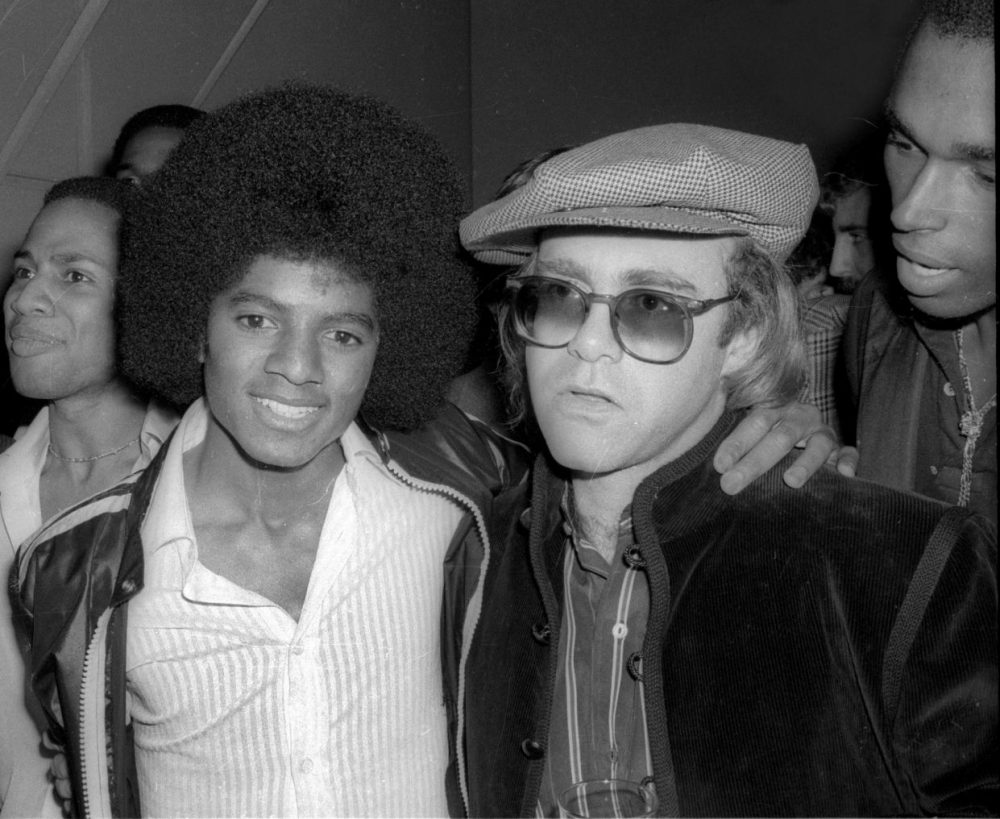 I'd known Michael since he was 13 or 14 … He was just the most adorable kid you could imagine. But at some point in the intervening years, he started sequestering himself away from the world, and away from reality the way Elvis Presley did.

God knows what was going on in his head, and God knows what prescription drugs he was being pumped full of, but every time I saw him in his later years I came away thinking the poor guy had totally lost his marbles.

I don't mean that in the light-hearted way. He was genuinely mentally ill, a disturbing person to be around.

I once invited Michael Jackson to a party only to have him disappear, later being found playing with the housekeeper's son.

For whatever reason, he couldn't seem to cope with adult company at all.
I mean that's a narrative that's been well pedalled multiple times before, but I'm still unsure about whether or not it's true. There are so many conflicting stories about the King Of Pop that I doubt we'll ever know what really went on with him – every one that gets told is probably just gonna add more to his tragic mystery and this is another one of those.
For more of the same, check out a condensed version of the credibility issues facing Michael Jackson's most recent accusers. Not all open and shut.