I think everyone kinda already knew about how Ellen DeGeneres was one of the most awful people in Hollywood after a Twitter thread about her went viral earlier during the pandemic, but here's another one courtesy of her former bodyguard.
Featured Image VIA 
Tom Majercak was these senior operations manager at Security Industry Specialists in 2014 and was hired by Ellen to protect her, girlfriend Portia De Rossi and her mother when she was presenting the Oscars that year. Here's what he had to say about her: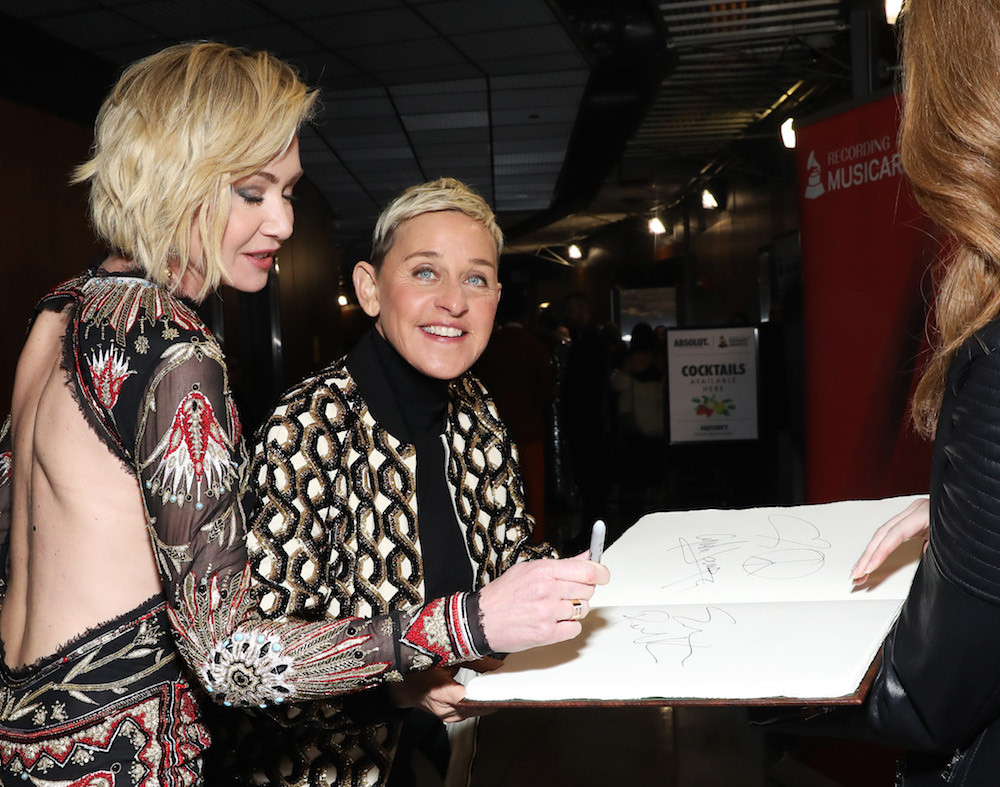 I'm holding their hands and walking them through individuals and large groups of people.

Ellen is the one person that I've been assigned to — and I've been assigned to quite a few celebrities — that has never taken the time to say hi to me.

Ellen pretty much just gave me a side glance out of her eye and didn't even say 'hello,' or 'thank you for protecting my mother, my wife, and me.

It was very cold and it was very sly and it was actually kind of demeaning in the way that she treats people other than those who are in her circle.

It's bugged me for years. I see this person come across as being very enlightened and positive and awesome, and everybody loves her and is in awe, and that's really not the case when you meet her in person.
Well, I suppose there isn't really anything surprising about that is there? We all knew that Ellen was a dickhead so it's not really that shocking that she doesn't bother talking or acknowledging people that she's hired to protect her, is it? Par for the course with her sadly.
For more of the same, here's that Twitter thread that went viral. Some of the stories on there.