Ever since Conor McGregor and Nate Diaz's absolutely epic fight at UFC 202, all the talk has been about who McGregor's next opponent would be.
Featured Image VIA
Some say that he'll finally return to the featherweight division to defend his title there, but others are convinced that he'll target the lightweight division and challenge the current champion Eddie Alvarez. If you remember, this was Conor's plan before his rivalry with Nate Diaz began after the lightweight champion at the time Rafael dos Anjos broke his foot just before they were scheduled to fight.
Alvarez beat dos Anjos shortly afterwards for the title and now the rumours are that the two will face off at Madison Square Garden for the title at UFC 205. Alvarez seems to think that McGregor will be a walk in the park for him though: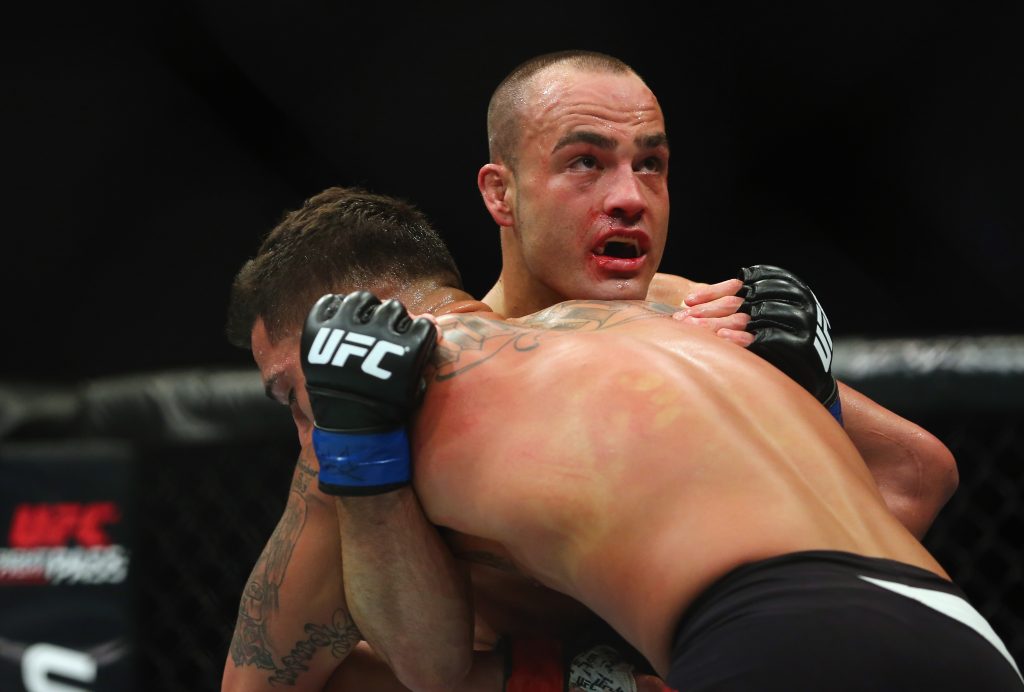 We're not anywhere just yet. Just rumours, talks, news headlines.

Nobody's given a call or anything like that. I've said in plenty of interviews that I think it would be a little bit foolish to take the fight.

Because when I look at the history of opponents that were picked, it's not me. I'm not a typical opponent that this man would pick. It's foolish on his part. I'll take the fight.

That's just me being honest.

I respect everybody that makes the walk to the Octagon but where we differ is that I'm more about what's real and he's more about perception.

This game is changing. I'm watching it change. Because the business is coming before the sport now, the perception is becoming more important than what really is. And that's why I don't think they'll take the fight.

Because if the perception is most important then you don't try to beat the best guy in the world. You don't go after me. You go after the guy who looks like the best guy in the world but really isn't.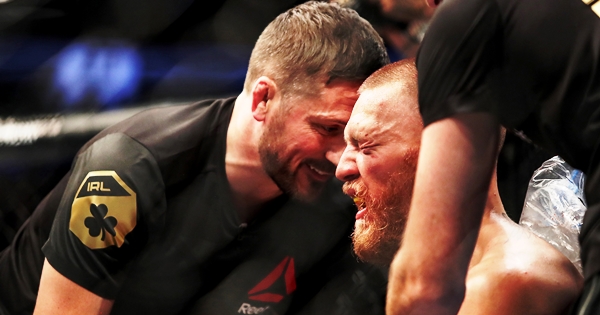 In the sparring room, there's always a guy that we call 'the rest round'. He's the rest round. He's the guy you grab when you're super tired and you say 'come on, let's do a round.'

To the level of guys that I compete with, the level of guys that I've fought in my life and the level of guys that I train with every day. If he comes to our gym and trains, he's the rest round. For everyone, not just me.

For Frankie [Edgar], for Edson [Barboza], for Marlon [Moraes]. For every one of us.

Past the eight minute mark, I don't see anything but being dominant.

I think he can do well because it's easy to be technical in the first round or two but when the shit hits the fan and it turns into a fight, I will fucking dominate this guy every step of the way. When he gets a little bit tired and has to dig down, it's all over.

If this fight's signed and it happens, I feel like I'm about to tell the whole world there's no Santa Claus and everybody's going to be disappointed.

There's no Santa Claus. He doesn't exist. It was a lie and I'm going to steal the magic from everyone!
Well I mean that's certainly pretty detailed fighting talk, but he's hardly going to come out and say something like "yeah I think Conor McGregor will probably beat me" is he? That's not exactly the way to promote the biggest fight of his life now, is it?
Images VIA
But still, he did kind of go above and beyond the call of duty here with the detail of his diss on Conor McGregor so fair play for that. Hopefully this fight will happen and we'll see who really is the rest round, but in the meantime check out some slow motion highlights of UFC 202.