You can't really knock Ed Sheeran about his musical output – his songs have made him a global superstar and millions of pounds – but what you can probably knock him for are the fact that his tattoos are absolute dogshit and it turns out that even his own tattoo artist agrees with this opinion.
Featured Image VIA
Speaking to The Mirror, celebrity tattoo artist Kevin Paul – who has inked over 40 of Sheeran's tattoos – had the following to say about them: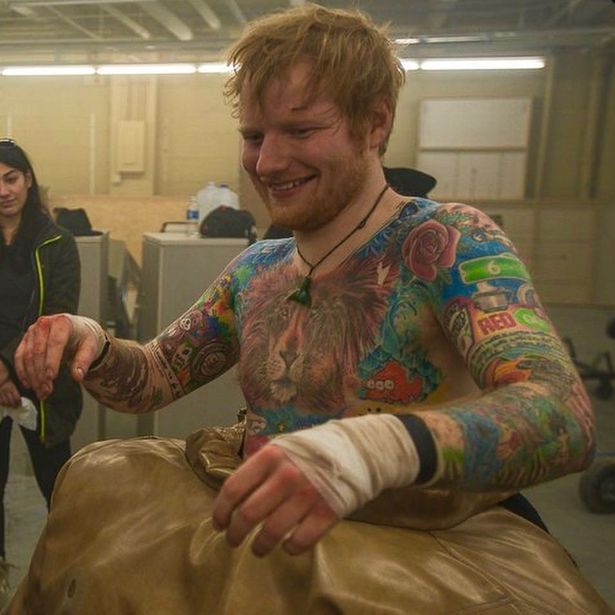 I agree with most of [the comments], his tattoos aren't very good.

And I take the piss out of Ed all the time, when I'm with him, that they are sh*t. They are! But every single thing that he's got is personal to him.

Him and Harry Styles had Pingu tattooed on them and they had it done because that was the cartoon they liked as a child.

And it does look s*** but it's what they wanted, it's a personal memory and it means something to them.

The thing is with Ed, he is the best thing to happen to my career and the worst.

Before I started working with celebs l was a multi award winning artist doing great work.

Then after doing Ed, mainly that client base dropped off and I was known for doing tacky little cartoon style tattoos for him and Harry Styles.

Everybody just thought I was s*** but I'm not. I do great realism work that's what I won awards for.

I'm the artist known for Ed's tattoos but I only do the main bits, all the little bits are done by his manager's mate.

I just get the blame for them but I don't regret working with them as it's changed my life and opened amazing doors for me to do great things.

I'm used to getting hate from people after ten years of working in TV and with celebs.

I don't let it bother me to be honest, and I don't look at it unless they directly message me, then I just block and delete it.

I look as haters as jealousy from people who wish they had what I have got.

So really, it just shows I'm doing ok or better than them anyway.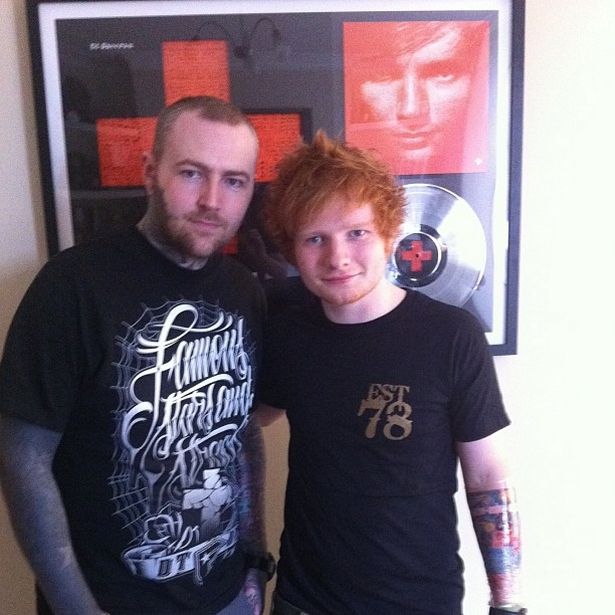 Well yeah, I suppose that's the same for anyone that same for anyone in any line of work when they become synonymous with one single thing that they've done. I'm sure Ed Sheeran has a bunch of bangers, but I'm always gonna know him Shape Of You and Galway Girl. Not sure if that's a bad thing but there you go hey.
Sounds like Kev or Ed aren't letting it get them down, but then again why would it? They're top of the world pretty much.
For more of the same, check out Ed Sheeran faceplanting spectacularly on stage a few years ago. Ouch.