Kobe Bryant played his last ever game for the LA Lakers and absolutely smashed it, inspiring an epic comeback and bagging himself 60 points in the process.
Featured Image VIA
As such, everyone is now trying to bag some kind of memorabilia from his legendary performance – even before Kobe had such a sick game the Lakers were already selling some insane merchandise that night, with a limited-edition Bryant retirement hats inlaid with 3 1/2 ounces of 18-karat gold for $38,000 a pop – and someone has capitalised on the latest stupid craze by selling some bagged up air on eBay.
The guy claimed that it was air from the game and that he had captured it in a zip lock bag for posterity. He started bidding at just $1, but it amazingly went up to $15,000 somehow: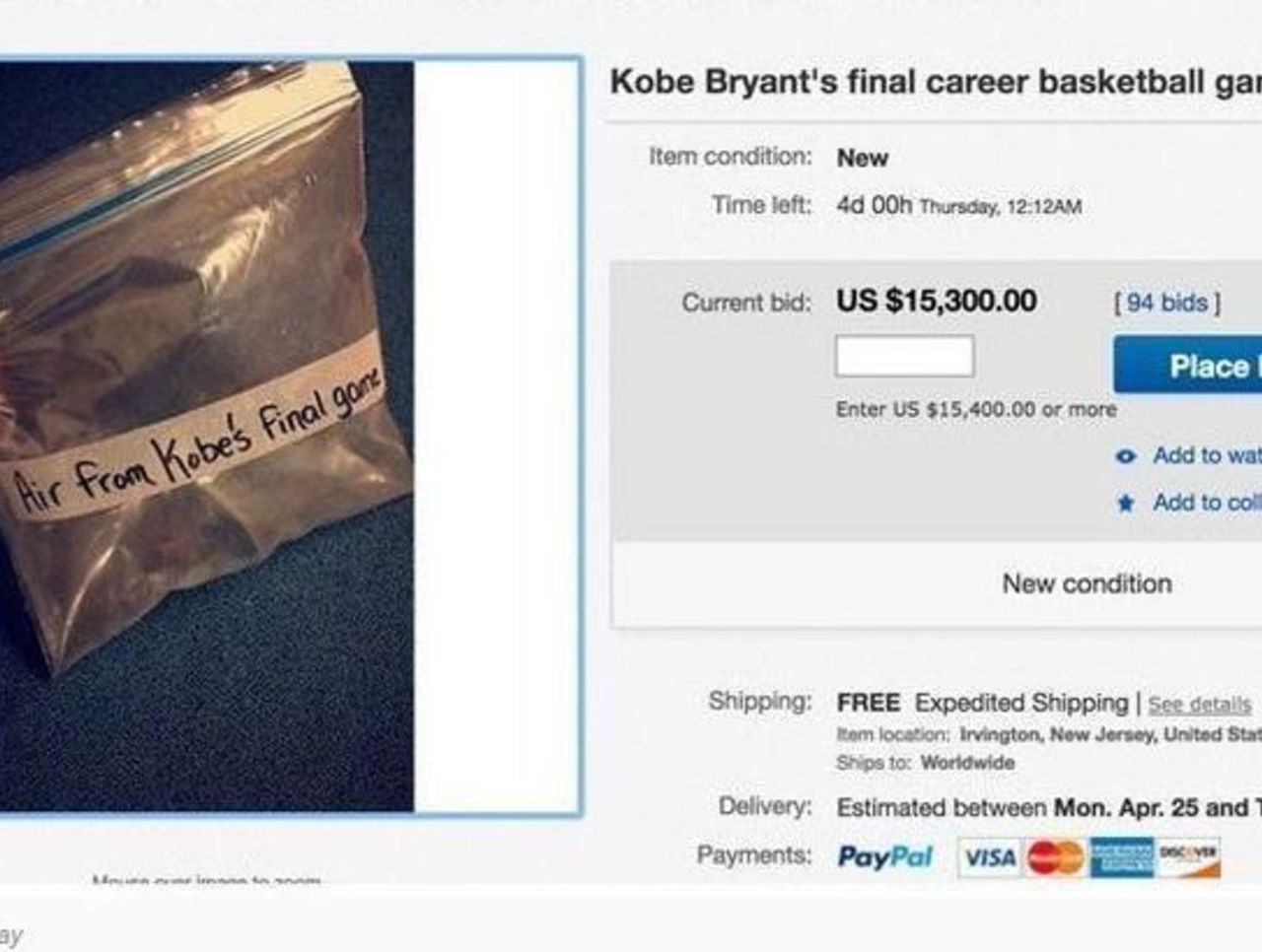 It was around then that the eBay heads found out about it and decided to remove the listing, which must be a complete and utter wounder for the guy who made it because he was looking at picking up a sweet $15K for doing pretty much nothing. I mean there wasn't even any verification that the air was even from the game so he could have just bagged up some other air and passed it off as that. It's gonna be a complete killer to be so close yet so far.
If you want to relive Kobe Bryant's last game, then you can watch Flea playing an awful rendition of the US National Anthem on his bass guitar before it here.